If you are a resident of Washington, DC you are at the very heart of nurse aide training programs in America because District of Columbia boosts of some of the best training centers in the country. CNA nursing schools in District of Columbia offer training as prescribed by the law and follow the best practices to train aspiring nurse aides.
Although the duties of nursing assistants are not related to the central medical needs of the patients, they have to handle requirements that are critical in the recovery of the patients' health. It is thus made mandatory by the US federal law that for basic understanding of the healthcare field and to be able to handle patients with utmost care, potential nurse aides must undergo proper training and obtain skills that will be required to serve patients in a professional way.
To practice as a certified nursing assistant in Washington, DC you must follow the norms set by the department of health of District of Columbia. To get the details of the regulation you may contact the department, but below is some information that can be useful to you in your pursuit of becoming a nursing assistant in the capital of United States.
Some of the well known CNA programs in District of Columbia are Bethel Training Institute, St. Mary's Health Institute, Capitol Health Institute, University of District of Columbia and Washington Training institutes. The programs in these institutes prepare the students for the tough certification exam as well as for the starting level jobs in various healthcare settings.
Approved CNA Schools in District of Columbia
Name of School
Address
Phone No
Fax No
Official Website
Allied Health DC Institute of Allied Health and Technology
2010 Rhode Island Avenue, NE 2nd  Floor, Washington DC 20018
(202) 526-3535
(202) 526-3939
http://www.dcinstituteofalliedhealth.com
Carlos Rosario International Public Charter
School
1100 Harvard Street, NW
Washington, DC 20009
(202) 797-4700
–
http://www.carlosrosario.org
Home Care Partners, Inc.
1234 Massachusetts Avenue NW,
Suite C-1002
Washington, DC 20005
(202) 638-2382
–
http://www.homecarepartners.org
Opportunities Industrialization Center of
Washington DC (OIC DC)
3016 Martin Luther King, Jr. Avenue, SE Washington, DC – 20032
(202) 373-0330
–
http://www.oicdc.org
Total Healthcare Innovations
1805 Montana Avenue N.E,
Washington D.C.  20002
(202) 747-3451
(202) 747-3481
http://www.thcii.com
The Program Institute of Washington D.C.
1801 10th  Street, NW,
Washington DC 20001-5001
(202) 797-9099
(202) 797-7791
http://traindc.com
University of the District of Columbia-Community College
801 North Capitol Street NE,
Washington DC 20002
(202) 274-5800
–
http://www.cc.udc.edu
Capital Health Institute
7826 Eastern Avenue, NW 515
Washington DC, 20012
(202) 722- 8830
(202) 722- 8831
http://capitalhealthinstitute.com
University of the District of Columbia
4200 Connecticut Avenue NW, Washington DC 20008
(202) 274-5000
–
http://www.udc.edu
VMT Education Center
401 New York Avenue NE – Washington DC 20002
(202) 282-3010
–
http://www.vmtnursing.com
Becoming a nurse aide in District of Columbia
The District of Columbia is not part of any state of America as it was created as a federal district to make it the national capital. The laws of the district are independent of any other state and are governed by the municipal corporation of the capital. The Health Professional Licensing Administration is the body responsible for regulating licenses of those in the medical field including that of the nursing assistants; it is a body which works under the District of Columbia Department of Health.
To become a nurse aide you must enroll in CNA classes in District of Columbia which are approved by this governing body to make sure that you are not disqualified for the exam; program verification is carried out by the department before allowing you to take the certification exam. You have to pass the criminal history test before the exam and must submit a medical report stating that you are free of any communicable disease. Having a high school diploma or GED is not compulsory in Washington, DC for nurse aide certification but you must be able to comprehend English to the grade of level four.
Once you have completed training at an accredited program you have to pass the National Nurse Aide Assessment Program (NNAAP) to get certification. NNAAP is the leading nursing assistant evaluation instrument in the United States. The exam consists of two parts; written or oral portion evaluating your theoretical knowledge and the skills demonstration which assess the practical part of your training. The oral part can be taken in English or Spanish as per your convenience; you have to pass both the parts to get certified.
Nursing Assistant programs in DC
In Washington, DC the compulsory hours of training are set at 120 hours with 45 hours of classroom, 30 hours of laboratory training and 45 hours of training in a nursing home or other medical facilities. The subjects covered in the program are communication skills, infection control, safety skills, basic nursing skills, vital signs, restorative care, personal and mental care etc.
The training can cost you from $400 to $1000 and if you are incapacitated to pay for the training cost you can find free classes or financial aid for the training which is offered by many community colleges and also at the University of District of Columbia; however, you have to fulfill certain eligibility criteria to get such financial assistance. For those who cannot take training at traditional classes can be benefitted by the online programs that are offered in the capital.
The NNAAP exam fee in DC is $100 and if you have to reattempt the exam it will cost you $60. Once you pass the exam you name will be listed in the nurse aide registry of the district and you can start practicing as a certified nursing assistant. CNAs from other states have to pass the district's competency exam in order to work as a nurse aide in the capital, but if you have not served as a nurse for the past 24 months you will have to take training before giving the exam.
Opportunities for Nurse Aides in DC
The job opportunities for nurse aides will increase manifold in the capital just like the rest of the country and investing in an approved CNA nursing school in District of Columbia will be a wise career move. The base of CNA salary in DC is $21,000 and with experience and specialization you can earn up to $42,000 annually; the average salary is also very high at $33,000 a year. You have a chance of earning higher salaries if you work in long term care facilities or hospitals.
CNA nursing schools in District of Columbia are just the right place to start off in your nursing career with best training facilities inclined towards practical learning.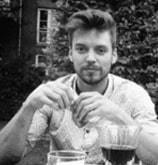 James Markham is a Blogger from Ohio USA. He is also a medical student of MBBS 2nd prof at Northeast Ohio Medical University. Read more about him