Certified nursing assistants are highly respected for the service they offer to patients who need help in doing their daily activities and also medical help.
This is the main reason why there is increasing number of CNA schools and colleges which offer CNA courses. They give you a good platform to start you career in the nursing and healthcare sector and there are also increasing job opportunities because of the increasing number of healthcare facilities.
Before deciding to take upon the career of a certified nursing assistant, it is important that you realize it is a service oriented job and you need to be dedicated to the cause of offering daily care for patients who are physically or mentally challenged.
Once decided, you will have to ensure that you apply for only accredited CNA schools as your certification will have more value only when it is acquired from a properly accredited school or college.
Aspects of CNA program
The aspects of a CNA program change from one state to the other and it is important that you know the norms of CNA in your particular state before going ahead to apply for the program.
To start with, you can make a list of CNA schools which are accredited properly and have a good track record of churning out successful professionals. It is even better if you could manage to find CNA nursing schools which have a job program that offers job placements after you finish the certification.
To prepare the list of schools, you can contact the respective department of your state which regulates the nursing courses. There are also various schools and colleges which give you plenty of scope to interact with potential employers.
You should be careful in choosing the right school as there is also a practice of some schools who try to take money from you in excess in the name of course fee.
It is essential to invest some time in research to find out the best schools which offer professional training and also assist you in getting jobs in healthcare facilities like hospitals, nursing homes, mental wards, rehabilitation centers etc.
The history of the quality of students that the school has churned out till now is a proof in itself and you need not look anywhere else, you will just have to contact certain alumni of the same school. You will get an idea about the quality of the training program and the kind of jobs the students got after completing the certification successfully.
You should also know in detail about the eligibility criteria as your application is considered only when you fulfill all the criteria as laid down by the state.
In some states, you will have to be at least eighteen years of age and completed high school diploma but in a few state it is enough if you are sixteen years old and a high school diploma is also not compulsory. You may be required to submit letters of recommendation from officials who hold respectable positions in the healthcare sector.
There would also be a detailed background check conducted by the school so as to find out whether you are a socially responsible citizen. This is important as the role and responsibilities of a certified nursing assistant requires a person with high social and moral values.
You should not have committed any crime or convicted for it in the past. You will have to provide all the details required for the same and other identity proofs as required by the school.
CNA schools conduct an exam after carrying out the background check; this exam tests your verbal and written communication skills which are very much essential in your daily interaction with patients.
Some schools also provide training if you fail to clear the exam and you can appear for the exam once more. You will be enrolled into the training program once you clear the exam and would be expected to attend all the theoretical classes, skills lab sessions and clinical sessions.
The training program extends from three weeks to three months and the duration of the course depends on the rules and regulations laid down by your state.
Usually, the program is for seventy two hours and the theoretical sessions and clinical session cover up almost 60 hours of the total duration. It is mandatory that you attend all the classes and your performance should also be satisfactory to be considered for the certification. The school conducts an exam and you will have to clear the test with the required score which is usually set high.
CNA schools provide you scope to undergo professional training and become successful certified nursing assistants in various healthcare facilities.
CNA nursing schools are important to meet the ever increasing demand for nursing assistants. As per the reports the demand will grow many folds in the next decade and nursing schools with good nursing training programs are required.
There is a certain structure that is necessary for a training program. While at the CNA Nursing Schools, the students are obliged to take more than 75 hours of theoretical and practical classes, 24 of them being dedicated to the hands-on clinical practice as per the federal regulations.
The theoretical classes refer to the basic medical information and nursing procedures, while during the practical classes the students have the opportunity to
exercise their hands-on skills
. The theoretical and practical classes are customary ones, no matter which Nursing school one joins.
However, there are differences among how long do the courses last and their cost. For example, there are courses that last a few weeks where as other courses extend up to six months.
Certified nursing assistants are an essential cog in the wheel of healthcare industry. The hospitals and healthcare facilities would have struggled to provide us with good healthcare services.
Considering this many universities, hospitals, health care facilities, health departments of states have started CNA nursing schools. Some of these offer paid courses while many offer free training programs.
Free CNA Nursing Schools
Many of you would be surprised that in these commercially driven times, when everybody wants money; and always a little more why are these nursing schools offering free training? By essence these courses are offered for free, but if you take a closer look you will find that they are not totally free.
You will definitely not be asked for any training fee, but there is an indirect payment you have to make if you opt for these free nursing schools. They sign a contract of employment with them for a certain period of time (usually of 6 to 12 months), once you get your certified nursing assistant License.
Benefits of Free Training
For any student who has some financial crisis will find a practical oriented training program very helpful as they don't have to pay any fee and will not have to look for other financing options. Another important benefit of being trained at such a facility is the practical orientation of the programs as they are offered by hospitals and healthcare facilities.
And the final, but most important benefit is job assurance. In these times of economic crisis, if any training program gives you job security, it is a huge benefit. You don't have to hunt for a job; start working right away once you receive your CNA license.
Other CNA Nursing Schools
Apart from the free nursing schools there are other hospitals and facilities that term their training as paid training; in reality it is just a difference in the name. Even here you don't have to practically pay any fee, but sign an employment contract.
Some government departments also offer free training, like the Displaced Homemaker Program. But as the name suggests it is only for those who are displaced and have no support whatsoever. Others can't get enrolled in such schools.
Some state departments run free programs funded by the state; you need to contact the local nursing board or labor office to enquire about such nursing training schools.
There are other CNA nursing schools where you have to make a payment. These are run by universities or reputed organizations like the Red Cross. Some of these institutes have earned great reputation across the country because of their course structure and universal appeal.
Many nursing assistant schools where training is not free of cost, provide an attractive finance options to the candidates. You must read their terms and condition properly before opting for a program. It is necessary that you chose a program that is credited by the Nurse Aide Registry of your state as a training verification has to be filed when you apply for the certification test.
In the USA, nursing schools offer a variety of options to students. You have to research and select a CNA nursing school as per your needs. Therefore, it is necessary that you carry out intensive research before choosing a nursing assistant school.
Private Certified Nursing Assistant Classes
The number of aspirants who want to get a job in the healthcare sector is increasing day by day and as a result of the demand, the number of CNA certification schools is on the rise.
There is a general opinion that one should pursue the required training from a state recognized and accredited CNA school, whereas some say that it doesn't matter much even if you do it from private CNA classes.
Clearing the state CNA test is the actual criteria and pursuing training from an accredited or non-accredited school does not matter for some individuals. Though the real situation differs from cases to case, it all depends upon the general situation in your state.
If the employers, that is, healthcare facilities in your locality hire you based on the license you possess and not on whether the nursing school you were trained from is accredited or not, then you can very well pursue the CNA training program offered by such private nursing schools.
Private CNA Schools

There are not many differences in the quality of the training program provided by a state accredited school and the one offered by private CNA school. The training program is usually of the stipulated number of hours and the attendance is compulsory for all the theoretical sessions and the clinical sessions.
You will have to attend all the classes and the clinical sessions are very much compulsory. In clinical sessions, you are offered an internship at a reputed healthcare facility nearby and your performance in these practical on-the-job sessions is of immense importance, knowledge wise as well as for the certification.
You are expected to complete the stipulated number of hours in classes and clinical sessions and also perform well in order to be allowed to appear for the CNA certification exam conducted by the state.
Another major difference between the state accredited CNA schools and private CNA classes is that the duration of the training is less in private schools whereas it takes usually more time in the state accredited nursing schools.
Short term crash courses are more popular in private CNA nursing schools and the course fee is also comparatively less as the duration is less. In state approved schools, the duration of the course extends up to as long as 6 months (semester pattern) and the course fees are also high.
So, those who want to finish the course and take up the examination as soon as possible prefer to enroll in private schools. The low course fee is a major advantage of private schools and aspirants who cannot afford to spend much in training and just want a job as a certified nursing assistant in a healthcare facility will go for the courses offered by private schools.
If you have decide to go for such private schools, it is better you check out the quality of the training offered and whether any job assistance will be provided. If these two conditions are satisfactorily fulfilled then you can opt for it.
Assistance with jobs is yet another facility that such private schools offer and it is better if you choose one which offers job assistance once you complete the certification successfully. This would make sure that you end up with a lucrative job as soon as you get your license.
You can also ask the alumni of the private school where you have applied so that you get genuine feedback on the quality of the training, instructor and the prospects of acquiring a job after training.
Just a little research and inquiry will ensure that your money is not wasted and you get professional training at a lower cost and get to start working as a certified nursing assistant in a short time period.
You can rely on internet for details regarding private nursing schools in your city or state and approach the schools individually to get their individual requirements. You can get the help of individuals who are working in healthcare facilities who could recommend a few good private nursing schools.
Private CNA classes are preferred by aspirants who want to finish the training in a short period of time and star working as early as possible. Easy affordability and job programs are also other major advantages of such private nursing schools over state accredited nursing schools. You just have to spend some time in research and analyze the pros and cons of a particular school before joining the same.
CNA Jobs And Salary
All you aspiring to become a certified nursing assistant have good news to cheer for. Now, there is nothing to worry about your future prospects. For the statistics report presented by the government experts shows that the demand of certified nursing assistant will just keep growing till 2025.
And when there is a demand, there has to be a supply for it. You are the ones that will take care of that demand by taking certified nursing assistant training and certification. There will be no dearth of CNA jobs whether you are living in a big state or a smaller one.
Many jobs are getting axed due to the slow economy, and there is no sign of early recovery. If you really want to see yourself working continuously without getting worried about recession, take training and join a healthcare industry.
Such is the popularity of this job, that many healthcare institutions are offering free training as well as a job. Many states will even employ you the moment you have registered for the training program.
They will allow you a four-month period to get the certification so that you remain employed with them. You can only work in nursing homes without a certification during your training time. To work in hospitals, you have to receive the certification first and apply for the job.
When you are certified by the state, there are multiple options in front of you to work. The healthcare industry comprises of nursing homes, hospitals, public and private clinics, rehabilitation centers, long-term care facilities; working in any of these settings is possible for you.
Being a nursing assistant means lots of involvement in all types of clinical and non-clinical works. The prospects are definitely good, provided you are ready to put in hard work.
Though the job CNAs do is demanding, the requirements for certified nursing assistant jobs are not demanding. Employers will employ you with a high school diploma, a certification that you receive after passing the CNA exam at the end of the training.
Training is necessary to learn how to provide care to patients and assist the medical team. Within six to eight weeks, you will be on your way to step in the healthcare industry.
Nursing jobs are the most stable, secured and rewarding job. As a fresher, you should expect your salary in the range of $12 to $15 per hour. It will also depend on the state you are working in. In a state where a cost of living is high, the salary would be greater than the standard.
Further, the department you work in will also have an impact on your salary. If you are taking care of the patients in ICU, you will have more responsibility that your colleagues working in a general ward. Patients in intensive critical unit need extra and special attention.
Some patients might not be able to call for help, your responsibility will be to identify and provide timely help to them. Therefore, the salary you fetch will be higher. When you add few years of experience in your resume, you can expect $20 to $30 per hour.
Plus, there will be an additional bonus in a form of health insurance, educational and traveling allowances. You will also be paid for extra hours whenever you have to stay long to attend your duty.
Furthermore, your performance throughout the year will be considered by calculating your salary. If your training is sponsored by a nursing home, you cannot expect a higher rate in your salary. Nevertheless, the experience you receive working at a low pay package will help you while changing the job.
However, CNA jobs and salary in hospitals would be different from nursing home. If you love travel, you can take help of recruitment agencies to find a traveling nursing job.
Since you are able to begin a medical career with such a short span of time and money, you should not be bothered about CNA jobs and salary. Sometimes, it is not the salary that give your satisfaction, but the job you love.
Nothing will satisfy you if you love your job more than anything less. You should always put passion ahead of salary. If your love helping people and make them feel better, you will enjoy the job and salary.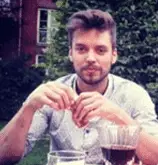 James Markham is a 24-year-old Blogger from Ohio USA. He is also a medical student of MBBS 2nd prof at Northeast Ohio Medical University. Read more about him