CNA exam is the final step you need to take for achieving the certification. Whether you will become a nursing assistant and work in the healthcare industry depends on your success in the exam. That is why many people are nervous and tensed as the exam approaches. Students have to pass the written and practical tests. Written test is the multiple-choice questions, whereas the practical tests is a demonstration of hands-on skills. Even though the options are given to select an answer from, many students commit mistakes. For someone who is not prepared, clearing both the tests will be no less than scaling Mount Everest. To get out of the jittery, sample test questions for CNA exam can help in increasing your chances of success.
Sample test questions are provided in CNA exam guide. To have one, you can take help from the internet, training instructors, friends, and social networking. The best thing about referring the guide is that you will get to see the questions as well as answers. Many students have achieved success in the exam with help from the sample questions. Since your training has gone for several weeks covering varieties of topics, it may be little difficult to remember all those things. You may not have missed any single lecture and paid attention in the classroom, but recalling answers at the time of the exam is not easy. This is where the sample test questions are useful in gaining confidence, brushing up what you have learned, and succeed in the exam.
If you still want to know how the sample test questions would help your chances of success in the CNA exam, then here are the following advantages it have.
Exam question papers are a confidential document. No one except those authorities that prepare can see it. You will never come to know what types of questions will be asked in the exam. Though it will be related to the topics taught in the training program, still you cannot make a judgment about the questions on your own. Sample test questions will make your expectation clear about the types of questions. You can check the answers and refer to the notes you have taken in the classroom. If there is any doubt about an answer, you can easily get it confirmed from your training instructor.
Since exam needs to be over in a set time, many students will be in a hurry to complete it fast. In order that no question is left unanswered, they will not give enough time to pick the correct answer, even though they knew it. This happens with all the students whether they are good in their studies or are average. Add to it the lack of practice in answering the questions. Therefore, solving sample test questions will help you in dealing with the heat and tense exam moments.
Your concentration will get distracted during the exam if you are just worried about finishing the paper in time. You must be relaxed and calm and have confidence that the time given to complete the test is enough for you. Sample test questions will help you in building your confidence. By practicing the questions on your own, you will have enough confidence, and you can concentrate in your exam without worrying about time and other factors.
The best thing about going through the sample test questions is that you will know what topics you are lacking in. Since you have enough time in your hand for the exam, you can work on those areas and prepare yourself a way beforehand. Further, you will also realize that assumptions have no scope while doing the exam, and it may spoil your efforts in clearing the exam. Yes! Sometimes the answer we assume to be correct may not be right. You can make it definite with the help of sample test questions.
Though a time management topic is not included in the CNA training course, you can at least know about its importance by solving sample questions. You will be able to know what part of the question paper you should complete first, and move on to next.
As you are taking the exam, you should not leave anything unnoticed that can damage your chances of getting an opportunity to work with the healthcare industry. Though you will be getting three chances to pass the exam, it is not good to try for that many times. Instead, you must resort to sample questions for CNA exam and increase your chances of success.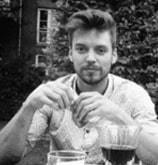 James Markham is a Blogger from Ohio USA. He is also a medical student of MBBS 2nd prof at Northeast Ohio Medical University. Read more about him