Medical and health care is one of the best fields to develop the career in nursing. Particularly the nursing field is considered as one of the most noble and virtuous occupations. After the legendary English nurse Florence Nightingale's work, the profession of nursing gained popularity. That is why he is best known as the founder of modern nursing all over the world. Nursing involves performance of tasks such as taking care of patients suffering from all sorts of physical and psychological ailments.
Nursing professionals have to monitor the condition of the patients and administer the prescribed medicines regularly. They also assist medical specialists such as doctors and physicians; and help set up medical equipment inside the operation theaters and clinical laboratories. The people who are unable to lead a normal life due to some reason or another or those who are recovering from an illness, are often assisted by the nurses. To start your career in nursing and health care, it is important that you should possess a nursing certification.
Certified nursing assistant (CNA) is the initial position to start your career. Apart from general duties, nurses can also acquire specialization in any particular area such as midwifery, cardiac care, intensive care, orthopedics, pediatrics, and obstetrics. They always have to be updated with the latest developments in the field of medicine. However, careers in nursing are not just restricted to taking care of patients and providing with health care; but there are many other career alternatives like teaching, administration and research jobs. As this profession presents a lot of career options, men are also entering this field at a higher rate.
If you are interested in taking up nursing as your long-term profession, then you can begin just after clearing your high school. You should apply for the ANM program. You can also enter into this realm after completing your schooling and then going for a bachelor's degree in nursing or an associative degree in nursing education.
Becoming a certified nursing assistant
is the stepping stone to move up the ladder and develop a long term career in nursing. It is the most commonly asked question that if it is the right career option for me or not.
Nursing is an ideal job for those who want to serve humanity. If you have that compassion, immense will power and the spirit to serve the ill and disabled; and are willing to work long hours in stressful conditions then this is the right profession for you to work in. Other qualities that you must possess for working in this occupation include the ability to manage different critical situations and the constant willingness to learn new things and new technology.
Career Objectives for CNA
The work of a certified nursing assistant is full of responsibilities and requires dedication. Fulfilling CNA career objectives is very important from employment perspective. Aspirants looking for a new job try hard to get employment in the best health care center, but they are rejected mainly because of mentioning irrelevant information in their resume.
Thus knowing CNA career objectives is very important. While looking for a job, certified nurse aides normally mention career objectives in their resume. The career objectives specified must be able to cover all the necessary aspects of certified nursing assistant and must influence the employers, eventually generating a perception that you are the best for that specific job post. Thus it is necessary to specify all the relevant CNA career objectives in your resume. Before surveying the career objectives, let us know about the responsibilities of a certified nurse aide.
Responsibilities of Certified Nursing Assistant
A
CNA generally works
under the supervision of a licensed nurse. Providing complete patient care is the main responsibility. This includes brushing (teeth), bathing, feeding, assisting them during walk and in their daily activities including exercises. They also check patients' vital signs including pulse rate, temperature, respiration, and blood pressure checks. A Certified Nurse Aide assists doctors and reports them about the status of the patients. Proper documentation and on time reporting is an essential activity. Complete care of infection prevention and control must be ensured. Assuring restorative care, encouraging patients' rights, and CPR check also comes under the responsibilities of a certified nursing assistant. Qualities that will help a
CNA in performing these responsibilities
include sincerity, calmness, and patience. He must possess good communication skills. This will help them to interact well with patients, coworkers, and doctors and enhance understanding. Performing every activity consistently is highly essential. A CNA must also take care of his/her health to stay fit to work, as this job is not only mentally demanding but physically too.
Let us go through the relevant career objectives that will surely help you in getting a job.
Objectives of CNA Career
The main objective of a CNA is to provide complete patient care. They perform activities and try their best to keep patients' stay in the hospital happy, healthy, and relaxing. If you will mention this objective in your resume, it will highlight your positive approach and your dedication towards making a patient life better and happier. A patient and his/her family members are bound to experience some sort of emotional trauma. It is very important to control it in order to encourage patient's quick recovery and keep the environment friendly. Thus a certified nurse aide must empathize with patients and family members, providing complete emotional support to them, convincing them that patient will be all right, and recovery will be faster. Mentioning this point will not only boost your chances of selection but also convince the employers that you are very caring and will ensure healthy patient care. It is essential to take care of health and safety of the patients. This will not only improve your interpersonal skills but also improve your coordination with your co-workers in treating the patients. Thus assuring this objective will help a lot.
Growth of a health care center completely depends on the working environment and the coordination between the workers. The desire of being a team player will definitely serve you with the job. It also indicates that you are social and love to work along with others. A certified nursing assistant develops his understanding regarding medical treatments with time and experience. Sharing this knowledge with patients is worth it. It helps in reducing their fear and stress. This objective will enable employers to understand your caring and humble nature. In addition to the mentioned objectives, you must be knowledgeable about using equipments, basic medical terminology, taking samples, changing (monitoring) drips, taking care while shifting a patient from one room to another, etc.
Thus highlighting these objectives in your resume will not only guarantee a job in a facility of your choice but also make your personal life happy and satisfied.
Financial Aid and Employment Opportunities
Worthy students who are economically challenged are always eligible to obtain the financial assistance for taking nursing education and building a career in nursing. Different institutions do offer various scholarships, funding, granting programs to which the students have to apply and clear. CNAs get a large number of employment opportunities. They easily get jobs in private and government hospitals, nursing homes, orphanages, old age homes, industries, sanatoriums, long-term care centers and the armed forces. They can also seek employment in the American Red Cross, Nursing Council, State Nursing Councils and various other nursing institutions. Licensed nursing professionals get to work anywhere across their state of residence; and the licensure can also be transferred to other states if required.
Career Opportunities in Nursing Profession
Certified nursing assistant is an essential entity in the medical field and the health care center cannot function well without them. Thus CNA career opportunities cannot undergo a crisis. Certified nurse aides are responsible for providing complete patient care. This includes activities like brushing, bathing, feeding, assisting in walking and daily exercises. They also check vital signs. They maintain records related to the patients' status and report them to doctors. Other responsibilities include taking care of nutrition and safety of patients, ensuring infection prevention and control, etc. Thus certified nursing assistants are very important as they ensure fast recovery.
Opportunities and Scope of CNA Career
Demand for certified nursing assistants is on the rise. There are many reasons for this. Some of them include shortage of nursing staff, increasing population, advancement of new health care centers, etc. Rise in population is the main reason as it has led to the construction and development of new health care centers. Shortage in nursing staff is a big problem, as it requires a certified nursing assistant to take care of many patients at one time, making the job hectic. Due to this, nurse aide recruiters try their best to select the best professionals for the company, especially by conducting career fair. Thus CNA career opportunities are very high. Some nurse aides continue with their further education to become a RN (Registered Nurse). A nursing career requires a lot of dedication, hard work, and positive attitude, but it will help you a lot in attaining the state of well-being. Some qualities that will surely help you in your work include calmness, modesty, and patience. Your communication skills must be good, as this will be helpful in dealing with patients and the doctors. Maintaining records with accuracy and on time reporting are also important.
Even salaries paid to certified nurse aides in U.S. are good. Normally, the average annual salary of certified nurse aides ranges between $23,000 and $27,000. Salary varies with qualification, experience, location, and designation. In addition to this, around 19% growth is expected in nursing assistant's job openings over the next few years in U.S. Thus it is clear that your life will become secure and positive.
Clearing interview successfully is extremely important for your selection in the health care facility of your choice. Your resume and your attitude will decide your future. Resume must include relevant information and must be simple and precise. CNA career objectives must be clearly mentioned. You can also refer freely available sample interview questions to get a brief idea of what sorts of questions can be asked in the interview. Make sure you start preparation at least 2 days prior to interview. You must take care of your attire, punctuality, the way you talk including body language, attitude, etc., as these factors count a lot at the time of an interview. The most important thing that counts is from which college/school you completed your education and your prior experience.
Nurse aide education
Certified nurse aides who have completed a state-approved course and passed state certification exam find plenty CNA career opportunities. An employer always desires to hire a well qualified or an experienced Certified Nurse Aide. One must complete a state-approved course only, as it is highly valuable and allows you to sit for state certification exam. Excellence in this exam honors you with a license in that state. This makes it easy for you to find a job in that state. It is also equally important to perform well in the course, as the skills required to be performed as nursing assistants are taught in that course. At the end, what's important is how well you are able to perform your responsibilities efficiently. Thus CNA career opportunities will follow you if you perform well during your education.
It is crystal clear that nurse aides are very important for the health sector as mentioned earlier. No matter what is the status of the economy, in which facility and at what post you are working, nothing can affect career opportunities. This is mainly because of the ever-increasing population, demand, and health needs. So proceed with your education or work without stressing about career opportunities for certified nursing assistants.
Other Career Alternatives in Nursing Profession
Apart from these traditional nursing occupation options, there are certain other options too which are flagged these days and would definitely have tremendous job opportunities in near future. They are cardiac nursing, CRNA, clinical nurse, specialist emergency nurse, flight nurse, forensic nurse, geriatric nurse, hospice nurse, ICU nurse,
legal nurse, consultant licensed vocational nurse,
medical assistant, medical laboratory technician, mental health nurse, military nurse, neonatal nurse, nurse educator, nurse manager, nurse midwife, nurse practitioner, obstetrics nurse, oncology nurse, pediatric nurse, private duty nurse, public health nurse, surgical nurse, etc.
All these career options in nursing industry are nothing but the opportunities for nursing graduates to work in their specialized fields of interests. They can continue their nursing practice there with education as well. Other careers in nursing are getting higher demand nowadays rather than traditional careers in nursing field. If you are the one who wishes to step into the health care and specifically in nursing arena; but still want to choose something different and unique than the usual ones, then you can definitely surf for those options on internet and chose the best one out of them.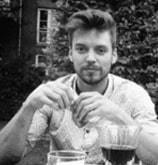 James Markham is a Blogger from Ohio USA. He is also a medical student of MBBS 2nd prof at Northeast Ohio Medical University. Read more about him