Selecting the right nursing assistant training program is not an easy task. Given the demand of nursing assistant in the U.S., many institutes, schools, colleges and other technical training centers are offering CNA courses. Most of these training providers may have an approval from the state local nursing board. However, that does not guarantee their efficiency in teaching you. Therefore, it is necessary to think whether the nursing assistant training you are enrolling in is right for you or not.
Whenever we try any new thing, it is important to know if that particular thing is worth the money or time, we are spending on it. And how would we know, by doing research and finding out what we need. Similarly, you must look out for a CNA training program that will help you in passing the state certification exam. Without passing and receiving the certification, you are not eligible for employment purpose. You need to find such training institutes that are capable of delivering good results. You should also check the records to see what passing percentage they hold.
Before looking for a training program, you must know why it is important for you. It is the first step to mark a beginning of a career that has so much to offer. As soon as you join the course, you are reserving a seat for you in the healthcare industry. To get yourself prepared for the job, you need to complete the training and pass the exam.
The right nursing assistant training program is that which follows the state's rules for selecting, training and evaluating students. Not all the rules will be the same with all the states. There are slight deviations in it depending on the state. While enrolling, you must get information on the method of training. As per the state rules, classroom and practical training are compulsory to help students in getting technical as well as practical knowledge.
There are many things to check and know about the training program. You must speak to the counselor and request him/her for a facility tour. While walking around, you can put questions regarding the course and training methods. You must know the type of classroom training they provide to students. Enquire about your instructors. Are they experienced? How long they have been teaching, and have they worked as a nursing assistant anytime before. These types of questions would surprise and satisfy the training counselor. He/she will also know how serious you are about the training program.
Classroom training is important to understand the medical industry. Many topics would be covered during the training sessions in the classroom. Ideally, the instructor or lecturer must be someone who has worked or are working as a registered nurse. Since they have knowledge of both the world – technical and practical, good education is possible. The training should provide your knowledge on anatomy, medical terminology, basic nursing concepts, psychology, nutrition, controlling infection, etc. Proper documentation is also significant in the job. Training in recording and maintaining patients' medical history is equally important.
Since your role is to provide direct care to patients, you must know how to it. For example, nursing assistants have to take vitals, monitor patients' conditions, perform CPR, lift and carry patients, assist in bathing, toileting, etc. The nursing assistants' job also involves physical activities. It may seem easy to give a bath to a patient, but the real challenge is when you are asked to perform the job. If you have acquired the right clinical training, you will find it easy to do the job.
The right nursing assistant training will increase your chances in passing the certification exam as well as performing the clinical tasks with ease. It will make it possible for you to grab the job opportunities faster than others will. When you add the CNA certification in your resume, you will not have to wait for long in getting the job. In fact, you may get a call from medical employers even before you complete your training.
In short, the CNA training program should make you professional to handle all the nursing challenges efficiently. Your knowledge in recognizing peoples' psychology relating to their ailments will increase. Further, you will be able to provide mental and emotional support to patients, recording and maintaining medical documents will be easy for you, and you can work confidently with medical equipments, which are mostly sharp objects.
In short, the right training will help you in achieving success in becoming a nursing assistant and make an entry in the medical field. It will provide a support to your career that has lots of potential.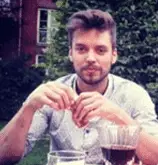 James Markham is a 24-year-old Blogger from Ohio USA. He is also a medical student of MBBS 2nd prof at Northeast Ohio Medical University. Read more about him