CNA sample test questions can help you in preparing for the NNAAP (National Nurse Aide Assessment Program) certification exam. You will have a clear picture in front of your eye you are about to see while doing the exam. Moreover, you can memorize or help your mind in recalling the answers while giving the written test. Consider it similar to the grocery list that you prepare before stepping in the store so that you do not forget any single items. When you are prepared with your list for shopping, no product will be left out, unless it has run out of the stock. If you really want to know how CNA sample questions can make a difference in taking the exam, read on the passage below.
Since your CNA exam is scheduled in a short while, you already know about the exam format. Throughout the state, students appearing for the certification exam have to take written and practical tests. Demonstration of hands-on skills in front of the state examiners is the practical test. Exam supervisors will keenly observe each and every step you perform to complete a given task. They will keep a strict eye on you right from the beginning till you finish the task. Your confidence, knowledge and dexterity would be judged in giving you score.
To check your technical knowledge, you need to give written and oral tests. The written test would have 70 multiple-choice questions, out of which 60 questions will be evaluated for scoring purpose. The remaining ten questions are just to collect some statistical data.
The oral test is after the written test in which you have to complete 60 multiple-choice questions and remaining 10 questions for testing your word recognition power and reading ability.
Being familiar with the exam format is necessary to understand what you are going to face. The next step is preparing for the exam. As you have already learned during the CNA training about the varied role of a nursing assistant, you should expect questions on variety of topics. Questions asked in the exam will be the same what you learned in the classroom training. One great help in easing away your tension is to be attentive in the class. Completing your assignments and making notes of important topics will enhance your chances of passing the exam.
Referring to the CNA sample test questions is an excellent way in confirming your berth for an exciting medical career. You will not only have an idea of the types of topics you have to deal with, but it will also help you in judging whether you can finish the test in the given time or not. The greatest advantage of the sample test questions will be to avoid guessing work during choosing the answers. This is common with many students because all the answers in the options would appear similar. If you are not alert, you may choose the wrong one risking passing chances.
Selecting the right sample test questions is also important. You may get overwhelmed when selecting one out of the numerous CNA exam guides. The best way to select one is to ask your training instructors. You should also read reviews on the websites, and look for the best possible rates once you have chosen one.
You should be ready to handle patients with different mind and thinking. They will ask you weird questions and expect a fair and honest answer. Though you have an option to remain silent or change the topic, it may offend them. The written test will also contain real life questions patients might have asked nursing assistants. Since you are yet to work as a nursing assistant, you will find it tough to answer such questions. Sample test questions from the CNA exam guide will help you in understanding patients' psychology. By reading answer to those questions, you can understand how easy it is to prepare for the exam.
The CNA exam guide has benefited lots of people who are now working as a certified nursing assistant. Many people have not cleared the exam in their first attempt. Maybe, they did not refer to the sample test questions and relied more on their conscience. It is only after when they came to know about the benefit of the exam guide that they could make it in the second attempt. If you are serious and do not want to reappear for the exam, take help from CNA exam sample questions and make a difference in your approach.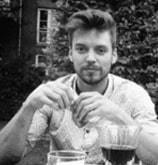 James Markham is a Blogger from Ohio USA. He is also a medical student of MBBS 2nd prof at Northeast Ohio Medical University. Read more about him