The duties performed by a nursing assistant and a home health aide are largely similar. The only difference is that the former ones can work in any branches of the healthcare industry such as hospitals, nursing homes, day-care facilities, etc. The latter, as per the designation, works in homes where they look after one patient. They may do this job by freelancing or through home health aide agencies. Home health aide can also work in the resident-care facility.
However, the procedure to work in either of these positions is the same. If you are interested in providing basic nursing care to people in their homes, then you have to get nursing assistant certification for home health aide.
Your duties, as a home health aide, will be to assist patients in common tasks that are part of an everyday routine. You need to take care of grooming and hygiene needs of patients.
This means you will have to clean them up by giving them a bath, change the previous day dress and put the new one, help them in brushing or brush their teeth, lift and carry them to the toilet or provide them bedpans, do the cleaning, laundry and shopping for medicine, grocery and clothes.
What does Home Health Aides do?
Home health aides work for patients who are seriously ill, cannot move or have limited mobility, struggling with an age-related problem, and cannot respond or communicate with other people.
The home health aide certification program takes care that students are ready to look after elderly, disabled, mentally and physically weak.
They learn how to read doctors' prescription and give medication, check vital signs, clean and dress wounds, give massages, assist in a range of motion exercises, and to handle emergencies.
Home Health Aids Training Program
Community colleges and schools offer home health aide training classes. Admission is open for students who are high school graduates.
Other requirements also include passing an entrance test where students' mathematical skills and English writing and speaking skills will be evaluated.
Further, they will have to pass the criminal background check, and produce a medical certificate of their health check-up.
Classroom and clinical training are provided during the course. The course will cover a wide area of topic students will need during taking care of patients.
They will have knowledge about healthcare basic concepts, performing CPR (Cardiopulmonary resuscitation), first aid, nutrition, symptoms of diseases, reading and taking vitals, life support, and medical terminology.
Requirements
The requirements for home health aide certification vary among states. The residing state will decide whether students need to pass the evaluation exam, or they can accept your service if the employing agency is certified.
However, in addition to the skills assessment examination, the state will also ask the agency to do the criminal background check.
Students can enrol in the home health aide certification program offered by the American Red Cross Society. The training program conducted by them lasts for four to eight weeks depending on the schedule you have chosen. The daily schedule will last for four weeks, and the night for eight weeks.
Students will have more scope if they do the course offered by the Red Cross since the training course will cover topics that will help them to get a job in any long-term care facility, nursing home, hospitals and patients' home.
Once students complete the training course, they have to pass the exam to become a home health aide or a nursing assistant.
There is no online option for taking home health certification program. Even if you manage to get somehow, your state will not accept it.
Therefore, before opting for this type of training, consult the local nursing board. Also, before enrolling, ensure that the instructors from the HHA classes are the best in the business and you will have a better education by getting an education from them.
Job Opportunities
Due to the ageing population, lots of families and home health agencies need a nursing assistant. Therefore, job opportunities for home health aides are excellent.
Even the U.S. Bureau of Labor report has confirmed that the demand will keep growing for another six years. Getting a job will not be a problem. Certified home health can earn an average hourly salary of $10 or $12. This figure may go up as and when one develops experience.
The healthcare industry has come up a long way with new technologies and improvements in medical services.
Since people are bound to face healthcare problems, whether one is rich or poor, this industry is going to survive for many more centuries. Hence, by doing nursing assistant certification course for home health aide, you will work as long as you wish to continue your work.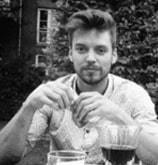 James Markham is a Blogger from Ohio USA. He is also a medical student of MBBS 2nd prof at Northeast Ohio Medical University. Read more about him