Taking a test, whether it is for a professional or educational purpose is a nerve-wracking business. We are hesitant and reluctant to face the outcome, since our success totally depends on it. When you are about to appear for the CNA certification exam, you will go through all kinds of nervousness. It is a common thing, and many get this feeling before the test. Therefore, it is necessary to be prepared for what you are about to face in the exam. Preparing for the test is like reading a map to find the route to your destination. Just as the map keeps you on the right track, CNA practice tests will help you in passing the exam.
When you are trying to achieve the certification, you must know the essential things that can help you in your career. CNA's profession needs patience and confidence. These two elements will alone help you in becoming a successful nursing assistant. As a certified nursing assistant, you will have to look after all types of patients. At times, when the pain is unbearable, patients might use a rude and offensive word to express their anger and pain. Many things, during the treatment, such as temperature, infection, and blood-sugar level all take times to reach the normal stage. You should not lose your patience and keep motivating patients to fight against all odds.
Confidence is the key factor while you are taking care of clients in the healthcare setting. The medical team and patients all consider you as a trained caregiver. You should use all your skills and knowledge in keeping their confidence. Let your confidence flow while monitoring and recording patients' conditions, taking vitals, and helping them during ambulating. If you are weak in confidence, you cannot provide quality care, which could take a toll on the recovering process.
Achieving the certification would depend on how you have given the technical and clinical tests. Your nursing competency is evaluated through a way of written and practical test. Answering multiple-choice questions and demonstration of five random nursing skills in front of the instructor is the exam pattern. The nursing board believes that clearing the exam shows that you can provide direct care to patients and assist the medical team.
The nursing board also understands that clearing the exam in the first attempt is difficult, especially when you are under-prepared. Perhaps, that is the reason why each state provides three chances for students who have not made it the first time. Students mostly do not take efforts in finding out what type of technical questions and clinical skills they may have to attend. Ignorance, lack of knowledge of exam, and nervousness all combines in their failure.
Realizing the degree of nervousness of students, many websites and authorized testing agencies provide practical tests to help you with your final exam. The best help would be to take instruction and solve question papers uploaded on the Prometric and Pearson Vue websites. Both these testing agency have authority from the state nursing board to administer the test and evaluate students' competency.
The CNA practice test would put a real picture of the exam in front of you. You will have information on the types of questions and nursing skills you may have to answer and demonstrate during the actual test. It would like taking a preliminary test before appearing for your board exam. Best result can be achieved by downloading the practice test through Pearson Vue website.
You can also do the practical test by registering with the website. You have to complete 70 multiple-choice questions within two hours. The number of questions in some state may be higher than this. Oral test will also combine the written test, which will have an equal number of questions. To prepare for the clinical test, you may buy a CD or go through the video uploaded on the website, if any, to learn the nursing skills.
The technical questions are based on your training program. Topics such as personal care skills, duties and responsibilities of CNA, basic nursing care, knowledge on medical laws, ethical behavior and medical terms and terminology are covered in the practical tests. Answering these questions would be easy to take the final exam. There is also other way to prepare for the certification exam. You can do the Sample Nurse Aide Exam and gain confidence.
Since passing the exam will provide you a certification and medical career, it is necessary that you take CNA practice test and help yourself for the exam. You will know what to do expect in the exam and how to be ready for the actual test.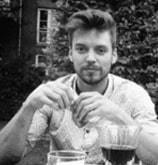 James Markham is a Blogger from Ohio USA. He is also a medical student of MBBS 2nd prof at Northeast Ohio Medical University. Read more about him