Why do we take training?
It is the first step that we take in acquiring knowledge and skills so that the job we have to do is done properly and without any mistakes. Every individual irrespective of the field has to undergo training in order to become professional. Without acquiring the requisite skills and expertise, it is illegal to practice the profession. If you are following a CNA profession, proper education is more important. As a certified nursing assistant, you will practice your skills in many healthcare settings, including nursing home. While working in nursing home, it is necessary to prevent any work-related negligence.
CNA training is designed to help you in preventing nursing home negligence. You will learn that the prime responsibility of a nursing aide is to take care of the nursing home residents. While providing care, you have to take precautions that no harm or injury is inflicted to individuals out of your negligence. How to avoid unpleasant incidences at the work is taught during CNA training. Classroom learning and practical in nursing homes during the course will provide you enough insights into controlling unexpected and unwelcome events.
If you want to take care of elderly and sick in nursing home, then you must enroll in a training program. The residing state controls the style and contents of the training program. It will teach you how to develop patience, and empathize with others while applying direct care to patients. Accidents are bound to happen when working with sick and elderly. How to eliminate the risk and intensity of the calamity would depend on your training. Being vigilant and diligent in the job will ensure in preventing from unpleasing things happening in the nursing home.
When the nursing home residents are not provided with adequate care, it leads to negligence. What is alarming to find is that in many cases carelessness can be avoided at the first place if you are focused in your job. Since delinquency in the medical field can cause someone a life, there is no room in taking the job lightly. Training provided to doctors, and nurses prepares them to take care of patients.
As a certified nursing assistant, you are bound to commit mistakes if you are unconcern about both primary and secondary responsibilities. Mostly, cases of negligence against CNAs are registered when they fail to provide the required intake to patients necessary for faster recovery. Further, you are committing negligence when you fail to control infection since you did not bother to dress the wounds and apply antiseptic regularly. It is also your sheer negligence, when the patients develop bedsores just because you did not help them in changing the position at a regular interval. Not maintaining proper hygiene in the nursing home that invites infection is also a sign of negligence.
If you see the circumstances and instances of negligence, you can easily agree that all these can be prevented. When someone has reached to the stage of hospitalization, you should understand that the person needs care and attention. There condition is already worse, and they need proper attention. There might also be cases where nursing home residents cannot accomplish basic tasks on their own. Taking care does not mean that you just have to follow doctors' instruction for medications. Your responsibility while working in this position is much more than giving medicines. You need to know when and how to respond to patients' call for help and the special attention each patient need. You also need to get accustomed with patients' routine. If you are able to recognize their demand even before they call for you, you will never commit any neglect in the job.
Negligence in the medical profession is harmful for patients as well as your personal record. Since families and relatives of patients trust you, it is your moral responsibility to provide individual and nursing care. When you have taken the nursing assistant profession, it is understood that you are aware of the types of negligence that may occur in nursing home. That is why medical team, patients and their families trust you. If you fail to do your job with utmost care and discipline, you are committing a crime and posing threats to patients' lives.
The penalty against negligence could be severe. You will have to face charges filed by the victims' relatives. The negligence committed by you will even cost a license for your employer. You may also get fired by your employer since you are about to spoil their reputation. The nursing board may as well nullify your certification, in which case you will not be able to work again as a certified nursing assistant. Therefore, to prevent nursing home negligence, you must take your CNA training with dedication and commitment.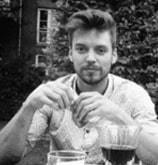 James Markham is a Blogger from Ohio USA. He is also a medical student of MBBS 2nd prof at Northeast Ohio Medical University. Read more about him