A Certified Nursing Assistant's responsibility is to provide basic care to the patients and to help them with their daily living activities. To become a Nursing Assistant, the applicant must have a GED or a high school diploma.
However, it is a misconception that all CNA programs require GED or high school diploma. Check for the local requirements with the state health department.
As per the federal and state laws one has to enroll in a Nursing Assistant Training Program at a community college, vocational school or opt for online courses. Most schools require applicants to get a CPR certification before or during the training program.
Course structure
Every student is obliged to have at least 75 hours of training, 51 theoretical instructions and 24 hours of practical course; classes for which generally last for eight weeks.
The course trains students on anatomy, patient rights, medical principles, medical terms, infection guidelines and knowledge of diseases.
Apart from these topics students gain skills on pre- and post-operative care procedures, patient hygiene, patient communication and administrative duties.
After finishing the course, the student must take a CNA Certification Test. This test will evaluate the theoretical and practical skills gained by the student during the Training Program.
CNA Classes for Certification
CNA Classes Certified nurse aide classes are offered by various schools, community colleges, nursing homes, medical schools, health care facilities, etc.
One can accomplish certified nursing aide classes offline or online as per the convenience. The classes last usually from 3 weeks to 3 months depending upon the time schedules and number of sessions covered.
Some classes are regular and full time, while some are part time or weekend or short-term classes. All of these have the similar course work which is conducted during the training program and the program is said to be completed only after finishing the course work.
Requirements for CNA Classes
Age must be above 17
High school diploma must be completed and proof must be produced
If not high school diploma, GED (general educational development) test must be cleared and proof must be produced
TABE (test for adult basic education) must be cleared, in some states for English proficiency and simple Math
First aid training must be completed, in some states
CPR (cardiopulmonary resuscitation) in some states
After completing the classroom session and practical session in the certified nurse assistant program, the students have to appear for the certified nursing assistant state competency exam and successfully pass it for getting the certificate. The exam is state approved and thus, the requirements may vary for different states.
The CNA Certification Test has two parts:
The theoretical test evaluates the theoretical knowledge of students regarding basic medical care procedures
The practical test examines the student's proficiency in his hand washing procedures, patient care and other basic nursing procedures
Registration
Before taking this test, the student is required to fill an application form at the Nursing Aide Registry; the licensing authority under the state health department.
This application form is required to be signed, notarized and then sent to the local division of the State Licensing Office.
The CNA student is obliged to fill a Verification of Training to ensure that the student's Training Program is part of a credited program.
Background and medical check
The Certified Nursing Assistant Certification procedures also require the student to get a background check. He has to fill a fingerprint card at the Department of Public Safety to pass the local and national background check.
The applicant should not have any sentence for the past seven years. The applicant must obtain a medical fitness certificate which should clearly state that he/ she does not suffer from any transmissible disease.
The license is then processed in a few weeks and the student receives the response via e-mail or letter. If the student passes both exams, he obtains a CNA License and he can work in health care facilities, in hospitals or at the patient's home.
Re-appearing laws for students who fail differ from state to state; you need to check for the same.
Helping and assisting the patient with his daily living procedures: bathing, nail care, oral care and hair care
Taking and recording the patient's vital signs: blood-pressure, respiration, pulse and measure and record the patient's weight
Collecting specimens: stool/ sputum and urine
First aid procedures and cardiopulmonary resuscitation
Techniques of moving and positioning ambulating patients
Feeding techniques
Assisting patients during motion exercises
Changing linens and cleaning the patient's room and maintain hygiene
Helping patients to use the bathroom or the urinal
Preventing and controlling infection and spread of disease for a CNA and the patient
CNA Certification Requirements
Certification of any specific field or profession is nothing but the publicly awarded credential that gives the proof of the candidate's capability to work in that particular profession.
The certification exam is a formal exam that tests the level of knowledge, experience and skill sets required in that respective occupational field.
Therefore, the CNA certification is a valid proof which signifies that the candidate is eligible to practice as a nursing assistant. Obtaining the certificate is an easy procedure, but it has certain requirements which must be fulfilled in order to get the certificate.
Pre-requisites of CNA Exam and Certification
The students are mandatory to have full attendance in CNA classes before appearing for the exam
The exam is conducted in 2 parts: technical and practical which are to be passes in separately
The technical test has multiple choice questions based upon the classroom sessions, while practical test has any 5 clinical skills (randomly) to perform in front of the RNs and supervisors
The students should meet all the requirements for the exam (as per the respective state)
For applying for the CNA certification exam, one has to follow a procedure that involves application form, fees for exam, etc.
This procedure can be completed online or by mailing the details and required documents. The respective facility offering the classes provides a step-by-step guide along with all the related documents.
Possession of the CNA certification has its own benefits for the sake of a certified nursing assistant. It gives an indication about the potential and skill of the candidate of working as a nurse aide.
It plays an important role during placement for jobs by the facility or applying for jobs individually. Students who seriously want to pursue their career in the nursing profession for long-term must possess the certified nurse assistant certificate.
For that, they need to start by joining the certified nurse aide classes to obtaining CNA certificate and license.
Educational Requirements for Certified Nursing Assistant
Many of high school graduates nowadays, are eager to enter the health care arena to kick start their career. Such students who wish to become nursing professionals first have to become certified nursing assistants (CNAs).
Becoming a certified nursing aide is the foremost step which in turn goes up to licensed nurse (LPN / LVN) and registered nurse (RN). The job of a CNA tends to give a lot of exposure to the nursing and total health care field as well as a valuable experience for working as a nursing professional for long-term duration.
The job of a certified nursing assistant is very much responsible and challenging. It requires lots of dedication and strong will to work for the disables. It is the key for becoming a successful nursing professional.
CNAs have to perform various tasks such as
Feeding the patients,
Providing medication as per the prescription,
Bathing and grooming of patients,
Giving emotional support to patients and their relatives,
Getting the important signs of patients,
Keeping regular record of patients health,
Reporting the changes in patients health to senior nurses and doctors,
Communicating between patients and doctors, etc.
At times, they may be involved in diagnostic practices, under supervision of doctors.
All of the tasks done by certified nurse aides demand a great deal of nursing talent and skills.
The students have to learn and acquire these skills and knowledge through the CNA classes. The training programs for certified nursing assistant cover all the necessary aspects related to nursing.
Many high schools,
vocational schools,
community colleges,
nursing homes,
convalescent homes,
health care facilities,
long term care facilities,
medical schools, etc.,
Do offer CNA training programs for the students. Those who wish to become nursing professionals need to get admitted in the best accredited classes.
Education Required to Get Enrolled in CNA Classes
Most of the facilities which offer classes for certified nursing assistants mandate that the students who wish to enroll in the classes must be high school diploma holders; if not due to certain reason, a GED (general educational development) test certificate holders.
A high school diploma and the GED certificate are considered to be equivalent. Some states demand the completion of a first aid training and CPR (cardiopulmonary resuscitation) certification.
One should have completed 17 years of age for getting admission to the CNA courses.
Pre-requisite Courses before the Certified Nursing Aide Classes
There are a few states which ask the students to accomplish a series of many pre-requisite courses before they join the CNA classes.
Basic medical terminologies
Basic patient care
Structure and function of human body
First aid
Cardiopulmonary resuscitation (CPR)
Computer basics
There are certain other requirements for taking classes of certified nursing assistant
One must be able to read, write and speak English fluently
One must be able to perform simple Math and Statistics
One should possess a proof of TABE (test for adult basic education)
One should have precise written communication skills
One should possess good interpersonal skills
Requirements for Continuing Education
Once the students are CNA certified, they need to maintain the certificate by accomplishing a specific number of continuing education classes every year.
These classes are of 12 hours per year. While attending such continuing classes, the certified nursing assistants get an overview of what they already know regarding professional nursing practice.
They also get to know and grasp the new practices and treatments in the health care industry. The biggest advantage of such continuing CNA classes is that the students can expand their previous knowledge and explore new areas of study as well.
They can also polish their skills in any particular area while taking these continuing CNA classes. The facility offering continuing CNA classes also provides with the necessary educational facilities for the same. The process of renewal of CNA certification has to be followed every year.
In short, becoming a certified nursing assistant has certain requirements; and even after certification, there are some requirements for maintaining that certificate.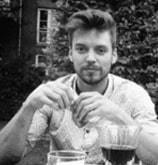 James Markham is a Blogger from Ohio USA. He is also a medical student of MBBS 2nd prof at Northeast Ohio Medical University. Read more about him