Many schools, community colleges, technical and vocational schools, nursing homes as well as hospitals offer CNA courses for the students.
These courses are meant for learning all the nursing aspects and implementing them practically while working professionally.
This is why; the certified nursing assistant classes have to confer good quality education which will be beneficial to would be nursing assistants.
Although there are many facilities that offer such training, it is not necessary that all of them offer the knowledge as per the standards set by the respective state and federal authorities.
Accredited programs are those which meet the standard quality of education along with other aspects such as appropriate course content, exam details, certification, license, etc.
The accreditation shows its direct impact on the education and professional future of the students. It can be under governmental or non-governmental agency's supervision.
The purpose of this is to assess the quality assurance and quality improvement of certified nurse assistant education. The authorized courses run under the Department of Education which is the national accrediting body.
Qualification required to Get Enrolled in Accredited CNA Programs
High school diploma or equivalent GED (general educational development) test
Completion of first-aid training with a certification
Completion of 17 years of age
Advantages of Accredited CNA Programs over Other CNA Programs
Authorized CNA training courses exhibit many advantages as compared to all other certified nursing aide courses.
Considering these benefits, one must search for the best facilities offering such courses. This helps filter the available resources to get the best of them.
Best quality education
Course program syllable that covers all the essential aspects of nursing
Training regarding social and mental education
Standard combination of classroom session and practical session along with industrial clinical internship
Students get to learn and develop skills like reading, listening, speaking, team work, interpersonal relationships, etc.
Financial help can be granted through the Department of Education
It tend to prepare the students efficient and competitive in professional job market
Employers generally prefer to hire students passed out from the such courses for placements
Previous school's credits can be directly transferred to the next school, if required
Those students who wish to pursue their advanced education get automatically qualified, if they are passed out from these certified nurse assistant courses
Steps to be Followed while Selecting the Accredited Programs
The students can always check out the history, name and status as well as the credentials of the teachers of the particular facility that offers an authorized certified nursing aide program.
There are certain other points which should be considered-
Check the reliability of the school or college or respective facility before getting enrolled in it
Verify the registration of the respective facility within National League for Nursing Accreditation Commission or Commission on Collegiate Nursing and Education
Trace the quality of the training program (effective lectures, qualified and trained instructors, other available resources
Inquire about the fees structure
Ask if financial aid is offered in form of scholarship or sponsorship
Inquire about the admission requirements, residential requirements, cost of the program, duration of the program, testing methods used in exam, etc.
Interact with the alumni network of the institute to know about other relevant factors
Finding Accredited CNA Programs
Taking certified nursing assistant classes from an authorized school or college or allied facility always gives a confirmation of successful certified nurse assistant certification and placement opportunity.
Certain websites on the browser also provide with lists of accredited CNA programs from which the students can choose the best suited ones for themselves.
It can also be called as 'online dictionary or the accredited academic programs' which is updated by NCA (National Council for Accreditation).
This tool helps in searching the certified nursing aide training courses with high quality accreditation.
In short, an accreditation is nothing but a guarantee that ensures the
Best quality of education
Syllable content
Skilled and qualified instructors
Exam pattern
Certification
License
And other aspects related with becoming a certified nursing assistant
It also makes sure to secure good earning jobs for the students along with job security.
So, it is wise to join the certified nursing assistant course, but choosing the best and authorized one is the wiser step towards becoming a certified nursing assistant.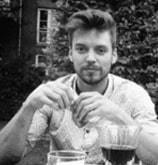 James Markham is a Blogger from Ohio USA. He is also a medical student of MBBS 2nd prof at Northeast Ohio Medical University. Read more about him