We all are aware of the fact how important a certified nursing assistant is for the welfare of health care sector. Taking care of patients is the main aim of every health care facility and certified nursing assistants must serve it. Growth of the health care sector vastly depends on the performance of CNAs. Thus certified nursing assistants are highly important and must perform their duties effectively.
To make this happen, a certified nurse aide needs to be active, disciplined, and hard working.
Let us go through some character traits that will help you in becoming a great CNA.
1. Active
Care is one word that must be permanently affixed in a CNA's dictionary. Job of a certified nurse aide is all about caring. Patients always require their assistance and time. You require being well aware about the schedule. Everything must be done at the right time.
Patient care includes assisting in brushing, bathing, dressing, grooming, as well as during walking and exercises.
Maintaining sanitation, monitoring vital signs, maintaining records, and reporting on time are the other responsibilities of a certified nurse aide.
2. Good at Communication
You must be good at communication and must be able to influence patients. You must cope up with them with patience and politeness without showing any sign of irritation or anger.
Thus you must be caring and understanding in nature.
3. Disciplined
There is no margin for errors for CNAs, as committing even a single mistake can worsen their life. Committing a mistake can also prove harmful for patients. Reputation of a facility/hospital completely depends on the performance of the employees.
Hurrying things up is not a solution, as it will lead you nowhere but towards physical strain, and ultimately towards failure. Thus certified nurse aide must make sure that they perform all the activities professionally and calmly.
4. Don't Be Dizzy
You must avoid taking your work too seriously. Although you have to complete your tasks within deadlines, that does not mean you start neglecting the patients and the co-workers in the process.
Working in a team requires you to be proactive and interactive and you must assure it.
You must be calm and attentive. You must enjoy your work, clear your doubts and share your problems with the close ones.
5. Patience
CNAs are vulnerable to stress, as their job is both mentally and physically demanding. One thing that helps an individual in such a situation is calmness.
You must never panic in difficult situations. Instead, you must be alert and all set to help your teammates in getting positive results. You must focus on one task at a time and must be flexible.
There is no substitute to hard work. You need to stay fit all the time and work efficiently. Things become easy when you work towards it. Thus all a CNA will require is to follow these traits with sincerity. This will not only be beneficial for your career but also for the health sector.
Keeping in mind these traits while making resume will also help increase your chances of selection in the health care facility of your choice. Thus at the end, what's important is to be positive and to inculcate these traits with the willingness to do something big and good for the welfare of the people.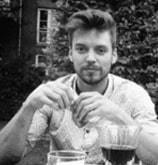 James Markham is a Blogger from Ohio USA. He is also a medical student of MBBS 2nd prof at Northeast Ohio Medical University. Read more about him