If you have aimed towards pursuing certified nursing assistant's education in Mississippi, you will be required to pursue a recognized CNA course in Mississippi, after which you will become an eligible candidate for taking certification exam. Several community colleges, technical/vocational colleges, and independent nursing facilities in the state provide Mississippi State Department of Health approved nurse aide courses, which lasts over 8-14 weeks. While undergoing a nurse aide course in the state, at least 75 hours of course work (classroom training), plus 100 hours of clinical hands-on training are included. This course curriculum stresses on covering all nursing-related aspects, including the following areas:
Patient and restorative care
Activities of daily living, cleanliness and nutrition
Safety and emergency measures
Vital signs
CPR training
Infection prevention and control
Residents' rights
Documentation and reporting
Prerequisites for CNA courses
CNA courses can be pursued, provided one satisfies the following conditions:
Must be a high school diploma or GED holder
Clean criminal history
Passing medical and drug examination
Required skills
Skills that will help you to perform well, while pursuing a CNA course are as follows as:
Good behavior
Excellent interaction skills
Patience/calmness
Consistency
Free or Low Cost CNA Course in Mississippi
Procedure for applying for State certification exam
The certification exam (National Nurse Aide Assessment Examination) can be given, only after the successful completion of a CNA course in Mississippi. This exam includes two parts: written test and clinical skills evaluation test, which costs $101. A candidate will be required to solve 70 multiple choice questions in 2 hours during the written test. These questions cover all the nursing concepts and analyze candidates' theoretical knowledge. One can take oral test (instead of written test) if he/she is not at ease with written English, but it must be specified in the examination application form. Clinical hands-on skills of the candidates are tested during the clinical skills evaluation test, wherein a proctor randomly chooses any 5 skills (from 25 skills), asking them to perform those skills under his/her supervision. Make sure you perform well in both these tests, as performance in both these tests collectively will decide the results.
Once you pass both this exam, the Nurse Aide Registry will give you a license that will allow you to work anywhere as a nurse aide, thereby performing nursing activities in any care center, hospital, clinic, rehabilitation center, etc. in Mississippi. One can appear for this exam thrice only. If one fails in either of the tests, i.e. either in written test or skills test, one will be needed to retake that test only. A candidate will be required to retake the course and certification exam in Mississippi, if he/she fails in this exam (both written test and skills test) in his third attempt.
Alike other states license renewal is required in the State of Mississippi as well. This must be done after every 2 years. The processing fee for renewal is $26. To be eligible for it, a candidate must prove that he/she has worked as a nursing assistant, performing nursing-related services for pay for at least 8 hours over the last 2 years in the state. Renewing your license will ensure employment continuation in that state, thus it must be renewed without fail.
An out-of-state candidate willing to transfer license to Mississippi for employment will have to contact the the Nursing Aide Registry for Reciprocity application form. Following points must be proved in any case, to ensure transfer:
Active CNA certificate from the state where he/she presently works
Good standing position with that state
Clean criminal track record
The above mentioned documents and a registration fee of $26 must be sent to Nurse Aide Registry along with the application form. After verifying all these documents, you will be informed about your transfer status. Once you meet all these requirements successfully, you will get a license. This will enable you to achieve employment in the state as a certified nursing assistant.
Nursing facilities that might willingly provide you CNA training in the state for free:
Brookwood Manor Nursing Center
Contact Number: (601) 394-2331
Address: – Mcleod Avenue, Leakesville, Mississippi-39451
Fax: (601) 394-2337
Bruce Nursing Center Inc.
Contact Number: (662) 412-5100
Address: – Highway- 9, South Box No. – 1280, Bruce, Mississippi-38915
Fax: (662) 412-5122
Care Center, Aberdeen
Contact Number: (662) 369-6431
Address: – 505, Jackson Street, Aberdeen, Mississippi-39730
Fax: (662) 369-6473
Care Center, Clinton
Contact Number: (601) 924-2996
Address: – 1251, Pinehaven Road, Clinton, Mississippi- 39056
Fax: (601) 924-6447
Care Center, Laurel
Contact Number: (601) 649-8006
Address: – 935, West Dr, Laurel, Mississippi-39440
Fax: (601) 426-3823
Email Id: mheggins@asimgt.com
Official Website: carecenterlaurel.com
Care Center, Louisville
Contact Number: (662) 773-8047
Address: – 543, East Main Street, Louisville, Mississippi-39339
Fax: (662) 773-2530
Carrington Nursing Center
Contact Number: (662) 615-2015
Address: – 307, Reed Road, Starkville, Mississippi-39760
Fax: (662) 323-2414
Carthage Health Care Center
Contact Number: (601) 267-4551
Address: – 1101, East Franklin Street, Carthage, Mississippi-39051
Fax: (601) 267-7242
Heritage Manor, Rolling Fork
Contact Number: (662) 873-6218
Address: – 431, West Race Street, Rolling Fork, Mississippi-39159
Fax: (662) 873-6050
Highland Home
Contact Number: (601) 853-0415
Address: – 638, Highland Colony Parkway, Ridgeland, Mississippi-39157
Official Website: highlandhomenursing.com
Hilltop Manor Inc.
Contact Number: (601) 774-8233
Address: – 101, Kirkland Street, Union, Mississippi-39365
Fax: (601) 774-5177
Hinds County Nursing and Rehabilitation
Contact Number: (601) 362-5394
Address: – 3454, Albermarle Road, Jackson, Mississippi-39213
Fax: (601) 366-9276
Holly Springs Health and Rehabilitation Center
Contact Number: (662) 252-1141
Address: – 960, Highway 4 East, Holly Springs, Mississippi- 38635
Fax: (662) 252-4936
Landmark Nursing & Rehabilitation Center
Contact Number: (662) 720-0972
Address: – 100, Lauren Drive, Booneville, Mississippi-38829
Fax: (662) 720-0977
Landmark, Desoto
Contact Number: (662) 280-1219
Address: – 3068, Nail Road West, Horn Lake, Mississippi- 38637
Fax: (662) 280-4668
Laurelwood Community Living Center
Contact Number: (601) 425-3191
Address: – 1036, West Drive, Laurel, Mississippi- 39440
Fax: (601) 428-1164
Lawrence Co Nursing Center
Contact Number: (601) 587-5352
Address: – 700, Jefferson Street, Monticello, Mississippi-39654
Fax: (601) 587-5352
The Nichols Center
Contact Number: (601) 853-4343
Address: – 7521, Old CNAton Road, Madison, Mississippi-39110
The Windsor Place
Contact Number: (662) 241-5518
Address: – 81, Windsor Boulevard, Columbus, Mississippi-39702
Fax: (662) 241-5590
Email Id: Info@Plantation-Pointe.net
Official Website: plantation-pointe.net
Normally, salary of a CNA in Mississippi ranges between $22000 and $30000 per annum and between $11.50 and $15 per hour, varying with experience. Salary will increase significantly with experience and additional certifications. In addition to this, rapid growth in nurse aide jobs is expected in Mississippi over the next few years. Hence, with shortage of nursing staff and demand on the rise in the state, it will be great for the aspirants to pursue nurse aide as a career, as this will fulfill their aspirations of making a rewarding and long-lasting career in the health sector.
Additional Resources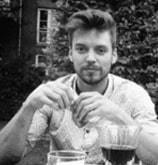 James Markham is a Blogger from Ohio USA. He is also a medical student of MBBS 2nd prof at Northeast Ohio Medical University. Read more about him