The Illinois Department of Public Health (IDPH) approved Certified Nursing Assistant courses are offered by several esteemed community colleges, vocational colleges, and long-term care facilities in the state. There are around 100 recognized nurse aide course-providing facilities in the state.
They include a minimum of 150 hours of training, split between classroom training exercises and clinical exercises, which last for around 8-12 weeks.
Cost of certified nursing assistant classes range between $400 and $1000 depending on the situation of school.
In these courses, students will learn about basic nursing principles along with inculcating the following aspects in practice:
Patient care (hygiene and nutrition)
Restorative care
Vital signs
Safety and emergency procedures
Basic medical methodology
CPR instruction
Infection prevention and control
Documentation & reporting
Other nursing-related tasks
Prerequisites for Nurse Aide Courses in Illinois
CNA courses in Illinois will require you to meet the following requirements:
Must be at least 16 years old
Clean criminal track record
Passing medical and drug examination
Required Skills for CNA Courses in Illinois
The following skills must be inculcated in practice while undergoing a nursing assistant course:
Good communication skills for effective interaction
Good interpersonal skills
Patience to cope up well with disabled patients
All-round consistent performance to excel in the course
Procedure for Applying for State Certification Exam
After the successful completion of a CNA course from, you can apply for a license, prior to which you will be required to pass the CNA certification exam in Illinois.
This exam involves two sections, namely a written test section and clinical skills evaluation test section. Both these tests must be passed in order to meet the criteria for nursing assistant license.
The written test includes solving 50-60 multiple choice questions, which usually tests the overall nursing-related knowledge of the candidate.
During the skills test, it is important for the candidate to perform well in any 5 randomly selected skills from the list. These are supervised by the administrator.
A list of such skill areas is mentioned on the site. After passing this exam, you will be placed under Illinois Health Care Worker Registry. Once registered, you will get the privilege to work in hospitals, care center, rehabilitation center, long-term care facilities, and other such nursing related organizations.
It is very important to renew your license once after a gap of every 2 years, since it will allow you to continue working as a nursing assistant in that state. To qualify for renewal, you will be asked for your employment records for pay over the past 2 years.
Once you meet this condition, your license will be renewed & if not met, you will be required to pass the certification exam once again to get a license.
Illinois CNA Reciprocity
You will be required to contact the Health Care Worker Registry for the reciprocity form if you are willing to shift/transfer to the state for nurse aide employment.
The following cases must be met in order to succeed in transferring to Illinois:
Active certified nursing assistant license from the State where he/she is currently under employment
Good standing status with the state
Clean criminal history record
Once these documents are verified, Health Care Worker Registry will notify you about the status of your transfer. If you successfully satisfy all the above mentioned requirements, you will get registered and will get the privilege to work anywhere in the state.
Thus you will become certified nursing assistant in addition to retaining your home state certificate also.
Free or Low Cost Nursing Assistant Courses in Illinois
| Nursing Homes | Address | Contact No. | Fax No. | Official Website |
| --- | --- | --- | --- | --- |
| Capitol HealthCare and Rehabilitation Centre | 555 West Carpenter Street Springfi­eld, IL 62702 | (217) 525-1880 | – | http://capitolhrc.com |
| Momence Meadows Nursing & Rehabilitation Center | 500 South  Walnut Street  Momence, IL 60108 | (815) 472-2423 | (815) 472-6212 | http://www.momencemeadows.com |
| Abbott House | 405 Central Avenue,Highland Park, IL 60035 | (847) 432-6080 | (847) 432-3255 | http://www.abbotthousenursing.com |
| Alden North Shore | 5050 West Touhy Avenue, Skokie IL 60077 | (847) 679-6100 | – | http://www.aldennorthshore.com |
| Care Center of Abingdon | 801 West Martin, Abingdon, IL 61410 | (309) 462-2356 | (309) 343-4556 | http://www.carecenterofabingdon.com |
| Evenglow Lodge | 215 East Washington Street Pontiac, IL 61764 | (815) 844-6131 | – | http://evenglowlodge.org |
| Hamilton Memorial Hospital District | PO Box 429, 611 South Marshall Avenue, McLeansboro, IL 62859 | (618) 643-2361 | – | http://www.hmhospital.org |
| LaSalle County | Etna Road Complex707 East Etna RoadOttawa, IL  61350-1047 | (815) 434-8202 | – | http://www.lasallecounty.org |
| Lemont Nursing and Rehabilitation Center | 12450 Walker RoadLemont, IL  60439 | (630) 243-0400 | (630) 243-0896 | http://lemontcenter.com |
| Maple Ridge Care Center | 2202 North Kickapoo StreetLincoln, IL | (217) 735-1538 | – | http://mapleridgelincoln.com |
| Norwood Crossing | 6016 North Nina Avenue, Chicago, IL 60631 | (773) 631-4856 | (773) 631-4850 | http://www.norwoodcrossing.org |
| Oaklawn Respiratory & Rehabilitation Center | 9525 South Mayfield, Oak Lawn, IL 60453 | (708) 636-7000 | (708) 801-0181 | http://www.oaklawnrehab.com |
| Whitehall of Deerfield Healthcare Center | 300 Waukegan RoadDeerfield, IL 60015 | (847) 945-4600 | (847) 580-8480 | http://www.whitehallofdeerfield.com |
| Presbyterian Homes | 3200 Grant Street, Evanston, IL 60201 | (847) 492-7348 | – | http://www.presbyterianhomes.org |
CNA Salary in Illinois
Generally, a full-time CNA approximately earns around $25,000-$31,000 and $11.15 on an average per annum and per hour respectively.
Around 21% rise in nurse aide job opening is expected over the next 4-5 years in Illinois, which is quite good from future perspective.
Thus it is good for the aspirants to pursue a career as a nurse aide in the state as in turn, it will guarantee a promising & secured career in the health sector of Illinois.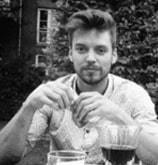 James Markham is a Blogger from Ohio USA. He is also a medical student of MBBS 2nd prof at Northeast Ohio Medical University. Read more about him