What defines the growth-rate of your career?
It is the business of the organization. When the business is doing well, it will have a positive effect on your annual package. And when it is facing problems, you may even lose your job. Presently, many industries are going through difficult time. Most working professionals have lost their jobs due to this. Only healthcare professionals are untouched by the economy. It is because of the growing population that medical industry is standing tall and making huge profits despite the poor economy. If you want to join this industry and stop worrying about losing your job, you must enroll in South Carolina CNA classes.
If you have no idea about CNA classes in South Carolina, we will explain you what changes it could bring to your career. The CNA course is the structure that will build your nursing career. This course is to teach you nursing skills, armed with which you can work in the medical industry. There is also an assurance that no sooner you finish the course and pass the exam, jobs will be waiting for you. You must seriously believe the U.S. Labor Bureau statistics that have confirmed the growing demand of nursing assistants throughout the country. Therefore, we would sincerely recommend you to take CNA training if you want to enjoy a career that is exciting and rewarding.
Since you are ready to join the South Carolina CNA classes, you must learn the job responsibilities. CNA is the shorter version of certified nursing assistant. There are myriad of job responsibility CNAs hold. It also depends on what type of care and treatment healthcare facilities are providing to their clients. Most common job responsibilities would include speaking with patients or their relatives, recording medical histories, checking vitals, keeping medical equipments ready, administering medications, testing blood and urine samples of patients before the treatment, and providing nursing care.
Similar to their job responsibilities, CNAs can work in different places such as hospitals, nursing homes, long-term care facilities, treatment centers for mentally and physically challenge people, etc. They may also work for a single patient as a freelance nursing assistant.
Approved CNA Classes in South Carolina
Name of School
Address
Contact No
Fax No
Official Website
Forrest College
601 East River Street, Anderson, SC 29624
(864) 225-7653
–
http://forrestcollege.edu
Midlands Technical College
P.O. Box 2408, Columbia, SC 29202
(803) 738-8324, (800) 922 -8038
(803) 738 -7784
http://www.midlandstech.edu
Orangeburg Calhoun Technical College
3250 St. Matthews Road,
Orangeburg, SC 29118
(803) 536-0311, (800) 813-6519
–
http://www.octech.edu
Spartanburg Community College
107 Community College Drive,
Spartanburg, SC 29303
(864) 592-4600, (800) 922-3679
–
https://www.sccsc.edu
Trident Technical College
PO Box 118067,
Charleston, SC 29423
(843) 574-6111, (877) 349-7184
–
http://www.tridenttech.edu
Abbeville Career Center
100 Old Calhoun Falls Road,
Abbeville, SC 29620
(864) 366-9069
(864) 366-4774
http://accc.acsdsc.org
Aiken Technical College
2276 J. Davis Highway, Graniteville SC 29829
(803) 593-9231
–
http://www.atc.edu/
NHC – Anderson
1501 East Greenville Street, Anderson, SC
(864) 226-8356
(864) 261-6480
http://www.nhcanderson.com
Richard M. Campbell Veterans Nursing Home
4605 Belton Highway Anderson, S. C. 29621
(864) 261-6734
–
http://www.state.sc.us
Technical College of the Low Country
921 Ribaut Road,
Beaufort, SC 29901
(843) 525-8211
(843) 525-8285
http://www.tcl.edu
Barnwell County Career Center, Health Occupations
5214 Reynolds Road,
Blackville, SC 29817
(803) 259-5512
(803) 541-4701
http://bccc.k12.sc.us
Cheraw High School
649 Chesterfield Highway, Cheraw, SC 29520
(843) 921-1000
(843) 921-1006
http://chs.chesterfieldschools.org
Northeastern Technical College
1201 Chesterfield Highway,
Cheraw, SC 29520
(843) 921-6900, (800) 921-7399
–
http://www.netc.edu
NHC – Clinton
304 Jacobs Highway, Clinton, South Carolina
(864) 833-2550
(864) 938-9240
http://www.nhcclinton.com
Agape Health Services
7232 Broad River Road,
Irmo, SC 29063
(803) 749-0213, (888)749-0214
(803) 749-0214
http://www.agapehealthservice.com
Carolina Nursing Assistant Program Academy
2712 Middleburg Plaza. Suite 222 Columbia, SC 29204
(803) 588-9158
(803) 233-2871
http://www.cnapa.com
Midlands Technical College
P.O. Box 2408, Columbia, SC 29202
(803) 738-8324, (800) 922-8038
(803) 738-7784
http://www.midlandstech.edu
Ridge View High School
4801 Hard Scrabble Road, Columbia SC 29229
(803) 699-2999
(803) 699-2888
https://www.richland2.org
Cope Area Career Center
6052 Slab Landing Road, Cope, SC – 29038
(803) 534-7661
(803) 535-4301
http://cacc.orangeburg4.schoolfusion.us
The Darlington County Institute of Technology
160 Pinedale Drive,
Darlington, SC 29532
(843) 398-4796
(843) 395-1044
http://dcit.dcsdschools.org
Dillon County Technology Center (H/O)
1630 East Main Street, Dillon SC 29536
(843) 774-5143
(843) 774-7711
http://www.dillonatech.com
Dorchester County Career School
507 School House Road,
Dorchester, SC 29437
(843) 563 – 2361
(843) 563 – 9038
http://dcctc.org
Allendale-Fairfax High School
3581 Allendale-Fairfax Highway
Fairfax, SC 29827
(803) 584-2311
(803) 584-1787
http://afhs.acs.k12.sc.us
Florence Career Center
126 East Howe Springs Road, Florence, SC – 29505
(843) 664-8465
(843) 413-4688
https://www.fsd1.org
Professional Medical Program Center
2204 2nd Loop Road Suite F,
Florence, SC 29501
(843) 678-9135
–
http://www.professionalmedicalprogramcenter.com
Horry-Georgetown Technical College at Georgetown
2050 Highway 501 East Conway, South Carolina 29528-6066
(843) 347-3186, (855) 544-HGTC (4482)
–
http://www.hgtc.edu
Donaldson Career Center
100 Vocational Drive, Greenville, SC 29605
(864) 355-4650
(864) 355-4683
http://www.greenville.k12.sc.us
Golden Strip Career Center
1120 East Butler Road, Greenville, SC – 29607
(864) 355-1050
(864) 355-1058
http://www.greenville.k12.sc.us
Greenville Technical College
348 Feaster Road, Suite F, Greenville, SC 29615
(864) 458-3590
(864) 458-3592
http://www.ignitehealthcareinstitute.com
Piedmont Technical College
620 North Emerald Road, P.O. Box 1467
Greenwood, SC 29648
(800) 868-5528
–
http://www.ptc.edu
J. Harley Bonds Career Center
505 North Main Street, Greer, South Carolina 29650
(864) 355-8081
(864) 355-8264
http://www.greenville.k12.sc.us
Williamsburg Technical College
601 Martin Luther King Jr., Avenue, Kingstree, SC 29556
(843) 355-4110 or (800) 768 -2021
–
http://www.wiltech.edu
Laurens District 55- HST
1029, West main street, Laurens, SC 29360
(864) 984-3568
(864) 984-8100
http://www.laurens55.k12.sc.us
NHC – Laurens
379 Pinehaven Street Ext., Laurens, SC 29360
(864) 984-6584
(864) 984-1642
http://www.nhclaurens.com
Lexington Technology Center
2421 Augusta Highway
Lexington, SC 29072
(803) 821-3000
(803) 821-3003
http://ltc.lexington1.net:8021
White Knoll HS
5643 Platt Springs Road,
Lexington, SC 29073
(803) 821-5200
(803) 821-5203
http://whiteknollathletics.com
Pickens County Career & Technology Center
990 Chastain Road, Liberty, SC 29657
(864) 397-4500
(864) 843-9064
http://www.pickens.k12.sc.us
McBee High School
401 West Boulevard, Chesterfield, SC 29709
(843) 623-2175
–
http://www.chesterfieldschools.org
McCormick High School
6981 Highway 28 South,
McCormick, SC 29835
(864) 443-0040
(864) 443-0049
http://www.mccormick.k12.sc.us
Trident Technical College -Berkley
PO Box 118067
Charleston, SC 29423
(843) 574-6111, (877) 349-7184
–
http://www.tridenttech.edu
R.D. Anderson Applied Technology Center (HST)
1151 Center Point Drive, P. O. Box 248
Moore, SC 29369
(864) 576-5020
(864) 576-8642
http://www.rdanderson.org
NHC Garden City
9405 Highway 17 Bypass, Murrells Inlet, SC
(843) 650-2213
(843) 650-2236
http://www.nhcgardencity.com
P.A.T.C.H. Career Institute
1818, Norwood Street North Charleston, SC-29405
(843) 744-1249
–
http://patchcareerinstitute.com
Dorchester County Career School
507 School House Road,
Dorchester, SC 29437
(843) 563 – 2361
(843) 563 – 9038
http://dcctc.org
Technical College of the Low Country-Hampton
H. Mungin Center 54 Tech Circle, Varnville, SC 29944
(803) 943-4262
(803) 943-5684
http://www.tcl.edu
Anderson Districts I & II Career and Technology Center
702 Belton Highway, Williamston, SC 29697
(864) 847-4121
(864) 847-3539
http://www.andersonctc.org
Fairfield Career & Technology Center
130 East Main Street 29306, P.O. Box 3347 Spartanburg, South Carolina 29304
(864) 582-7503
(864) 573-9107
http://www.whiteoakmanor.com
How to become a CNA in South Carolina?
Before starting your nursing career, you have to take training and get certification from the state's nurse aide registry. For that, you need to complete the CNA training, and pass National Nurse Aide Assessment Program exam to become certified. To qualify for the NNAAP exam, you have to enroll in the training course that is designed according to the South Carolina Nursing Board.
Start by collecting information about CNA classes in your area. U.S. states approve training courses offered by community college or vocational school. This course may take few weeks to complete depending on the program schedule. Training takes place in two different places. Textbook training is in the premises, and practical training in a hospital or nursing home.
It is compulsory to attend both the trainings. Each state needs students to complete certain training hours in the class and in a healthcare setting. The course-end should follow with the exam. Practical skills and theoretical knowledge are two parts of the exam. Hands-on experience is evaluated with a clinical demonstration. Nursing care and medical knowledge is tested with 70 multiple-choice questions. You must pass both the tests so that the nurse aide registry can certify you.
CNA training program in South Carolina
South Carolina CNA training program helps students in getting ready to shoulder responsibilities of a certified nursing assistant in healthcare industry. The training program is controlled by the Department of Health and Human Services. The course runs for several weeks. It consists 75 hours of classroom instruction, and 100 hours for clinical training. Students completing 80-hours training program can qualify for the certification exam.
The planned training course teaches students about nursing and personal care. Classroom lecture covers topics on patients' rights, safety and emergency procedures, mental and physical needs of patients, symptoms of diseases, restricting infection, handling patients who could not respond to basic things. Students get opportunity to try hands-on skills on patients in a healthcare facility, where registered nurses monitor them. The clinical training helps students in understanding the physical aspects of nursing job.
Free or low cost cna training in South Carolina
Agape Nursing and Rehabilitation Center
Contact Number: (803) 739-5282
Address: –300, Agape Drive, West Columbia, South Carolina-29169
Official Website: agapesenior.com
Allen Bennett Memorial Hospital Snf.
Contact Number: (864) 848-8200
Address: – 313, Memorial Drive, Greer, South Carolina-29651
Fax: (864) 848-8510
Anne Maria Rehabilitation and Nursing Center
Contact Number: (803) 278-2170
Address: –1200, Talisman Drive, North Augusta, South Carolina-29841
Carolina Village Health Care Center
Contact Number: (864) 330-8230
Address: –2993, Van Valin Drive, Rock Hill, South Carolina-29732
Carriage Hill Plantation
Contact Number: (803) 643-3694
Address: –550, East Gate Dr, Aiken, South Carolina-29804
Fax: (803) 641-6229
Central Carolina Health and Rehabilitation
Contact Number: (803) 254-5960
Address: –2451, Forest Dr, Columbia, South Carolina-29204
Fax: (803) 252-0352
Charleston Nursing Center
Contact Number: (843) 884-8903
Address: – 921, Bowman Road, Mt. Pleasant, South Carolina-29464
Fax: (843) 849-5289 
Cherokee Co. Ltc Facility
Contact Number: (864) 487-2717
Address: –1434, North Limestone Street, Gaffney, South Carolina-29340
Chester County Nursing Center
Contact Number: (888) 959-5948
Address: –1, Medical Park Drive, Chester, South Carolina-29706
Edgefield Health Care Center
Contact Number: (803) 637-5312
Address: – 1, Wa Reel Dr, Edgefield, South Carolina-29824
Ellen Sagar Nursing Home
Contact Number: (864) 427-5187
Address: –1817, Jonesville Highway, Union, South Carolina-29379
Fax: (864) 427-2666
Fountain Inn Nursing Home
Contact Number: (864) 862-2554
Address: –P.O. Box No-67, 501 Gulliver Street, Fountain Inn, South Carolina-29644
Fax: (864) 862-6650
Medford Place
Contact Number: (843) 398-7000
Address: –105, Medford Drive, Darlington, South Carolina-29532
Fax: (843) 398-7022
Methodist Manor
Contact Number: (843) 664-0700
Address: –2100, Twin Church Road, Florence, South Carolina-29505
Fax: (843) 669-9008
Official Website: methodist-manor.com
Morrell Memorial Convalescent Center
Contact Number: (843) 383-5166
Address: –900, North Marquis Highway, Hartsville, South Carolina-29551
Fax: (843) 383-9072
Mountainview Nursing Home
Contact Number: (864) 582-4175
Address: –340, Cedar Springs Road, Spartanburg, South Carolina-29302
Official Website: mountainviewnh.com
Mullins Nursing Center
Contact Number: (843) 464-8211
Address: –518, S Main Street, Mullins, South Carolina-29574
Fax: (843) 464-1330
Myrtle Beach Manor
Contact Number: (843) 449-5283
Address: –9547, Highway 17 North, Myrtle Beach, South Carolina-29572
Fax: (843) 497-0880
Official Website: myrtlebeachmanorseniorliving.com
N Greenville Hospital Sac
Contact Number: (864) 834-5132
Address: –807, N Main, Travelers Rest, South Carolina-29690
Official Website: ghs.org
Newberry Co. Memorial Hospital Tcu
Contact Number: (803) 276-7570
Address: –2669, Kinard Street, Newberry, South Carolina-29108
Fax: 803.276.6885
Email Id: [email protected]
Official Website: newberryhospital.org
CNA certification requirements in South Carolina
To be certified by the nurse aide registry in South Carolina, students have to complete the required training approved by the Department of Health and Human Service. As per the state's rule, they have to complete 80-hours of training to appear for the exam. Students are expected to take both classroom and clinical training for specified hours.
Students have to meet other requirements as well in addition to the training hours. They have to submit proof of their moral character. If candidates are facing charges for abuse, theft or other offences, they cannot take the exam. However, they can qualify for the exam through other options. For that, they have to take assistance from the Health Department. In addition, they need to provide proof of the mental and physical status by conducting a medical checkup. Driving license, a social security number is also needed at the time of applying for the exam.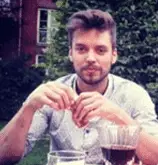 James Markham is a 24-year-old Blogger from Ohio USA. He is also a medical student of MBBS 2nd prof at Northeast Ohio Medical University. Read more about him