Motivation is the prime factor necessary in taking any profession. An engineer should have the interest in planning and building roads, bridges, buildings, etc. Similarly, a carpenter should love to make things from woods. There are many such examples where you will find a connection between motivation and profession. The idea behind stating these examples is to point out the importance of inclination in one's profession. The motivation must be stronger by a few degrees as compare to other jobs if you are planning to become a nursing professional. The nursing field is one such area where you could take care of your family and help people live healthy and longer. If you are looking for such a job that will fulfill both these requirements, then you must first take the CNA classes in Montana.
Taking CNA course is the inevitable part in executing your dream of becoming a nursing professional. When you complete the course, you will have the confidence to use medical tools and equipments for patients' treatment. Of course, registered nurses will be there to see if you are doing your job without posing threats to the people admitted in the facility. You will be armed with medical knowledge, nursing skills and an ability to communicate with patients and educate them on how to take care of their health.
You have enough reasons to join the Montana CNA classes. If you look around, you will see many people rushing to the hospitals, and day-care facilities for getting medical treatment. The number of patients just keeps adding on. This situation is not confined within the area you live by. In fact, the same type of condition is prevailing throughout the state. With such a huge influx of patients each day in healthcare facilities, it will take more caregivers to manage it. Hence, the demand for nursing aides or assistants is getting stronger. Since aging, depression, accident or sport injuries, and being struck by diseases are all part of life, there will always be a need of caregivers.
State Recognized CNA Classes in Montana
Name of the School
Address
Contact No.
Fax No.
Official Website
Billings Health & Rehabilitation Community
2115 Central Avenue, Billings, Montana 59102
(406) 656-6500
–
http://www.billingshealth.com
Billings Clinic
2800 Tenth Avenue North, Billings, Montana
(406) 238-2500
–
http://www.billingsclinic.com
Big Sandy Medical Center
166 Montana Avenue East,
PO Box 530
Big Sandy, Montana 59520
(406) 378-2188
–
http://www.bsmc.org
Fallon Medical Complex
202 South 4th Street West, P.O Box 820, Baker, MT 59313
(406)
778-3331
–
http://www.fallonmedical.org
Community Hospital of Anaconda
401 West Pennsylvania Street, Anaconda,
MT 59711
(406) 563-8500
–
http://www.communityhospitalofanaconda.org
Valley Health Care Center
1807 24th Street West, Billings, Montana 59102-2899
(406)
656-
5010
(406) 655-8103
http://www.valleyhcc.com
Genesis HealthCare- Missouri River Center
1130 17th Avenue South, Great Falls , MT 59405-4523
(406) 771-4500
–
http://www.genesishcc.com
Dawson Community College
300 College Drive, Glendive, Montana 59330
(406) 377-3396
(406) 377-8132
https://www.dawson.edu
Missouri River Medical Center
1501 Saint Charles, Fort Benton, MT 59442
(406) 622-3331
–
http://mrmcfb.org
Stone Child College
8294 Upper Box Elder Road,
Box Elder, MT 59521
(406)
395-4875
(406)
395-4836
http://www.stonechild.edu
Kindred Nursing and Rehabilitation- Parkview
200 Oregon Street,
Dillon, MT 59725-3624
(406) 683-5105
–
http://www.parkviewacres.com
Genesis HealthCare-Deer Lodge Care and Rehabilitation Center
1100 Texas Avenue,
Deer Lodge , MT 59722-1829
(406) 846-1655
–
http://www.genesishcc.com
The University of Montana
32 Campus Drive,
Missoula, MT 59812
(406) 243-0211
–
http://www.umt.edu
Copper Ridge Health Care
3706 West 9000 South, West Jordan, Utah- 84088
(801) 280-2273
–
http://copperridgehealth.com
Northern Montana Health Care
30-13th Street
P.O Box 1231
Havre, MT 59501
(406) 265-2211
–
http://www.nmhcare.org
Helena College University of Montana
1115 North Roberts Street, Helena MT 59601
(406) 447-6900
–
http://www.umhelena.edu
Flathead Valley Community College
777 Grandview Drive, Kalispell, MT 59901
(406) 756-3822
–
http://www.fvcc.edu
Phillips County Hospital and Family Health Clinic
311 South 8th Avenue East, Malta, MT
(406) 654-1100
–
http://www.pchospital.us
Livingston Health and Rehabilitation Center
510 South 14th  Street, LIvingston, MT 59047
(406) 222-0672
(406) 222-1406
http://livingstonhealthandrehab.com
Laurel Health and Rehabilitation Center
820 3rd Avenue,
Laurel, MT 59044
(406) 628-8251
(406) 628-8253
http://laurelhealthandrehab.com
Immanuel Lutheran Communities
185 Crestline Avenue, Kalispell, MT 59901
(406) 752-9622
(406) 752-9602
http://www.ilcorp.org
Valley View Estates Health Care Center
225 North Eighth Street, Hamilton, Montana 59840
(406) 363-1144
–
http://www.valleyviewestates.org
Kicking Horse Job Corps Center
33091 Mollman Pass Trail, Ronan, MT 59864
(406) 644-2217
(406) 644-2343
http://kickinghorse.jobcorps.gov
Saint Luke Community Healthcare
107 6th Avenue SW, Ronan, MT 59864
(406) 676-4441
–
www.stlukehealthnet.org
Mineral Community Hospital
1208 6th Avenue East, Superior, MT 59872
(406) 822-4841
–
http://www.mineralcommunityhospital.com
Sidney Health Center
216 14th Avenue Southwest, Sidney, MT 59270
(406) 488-2100
–
http://www.sidneyhealth.org
Marias Medical Center
P.O. Box 915, Shelby, MT 59474
(406) 434-3200
–
http://mmcmt.org
Daniels Memorial Healthcare Center
105 5th Avenue East,
Scobey, MT 59263
(406) 487-2296
–
http://www.danielsmemorialhealthcare.org
 Sheridan Memorial Hospital, Nursing Home & Clinic
440 West Laurel Avenue, Plentywood, Montana 59254
(406) 765-3700
(406) 765-3800
http://www.sheridanmemorial.net
Salish Kootenai College
58138 US Highway 93,
Pablo, MT 59855
(406) 275-4800
(406) 275-4801
http://www.skc.edu
The Village Health Care Center
2651 South Avenue West, Missoula, Montana 59804
(406) 728-9162
–
http://www.villagehealthcare.com
The Lifelong Learning Center
310 South Curtis Street, Missoula, MT 59801
(406) 549-8765
–
http://thelifelonglearningcenter.com
Miles Community College
2715 Dickinson Street, Miles City, MT 59301
(406) 874-6100
–
https://www.milescc.edu/
How to become a CNA in Montana?
We all take education in order to find a stable job that could help us in managing the living expenses. The job stability mostly depends on the market conditions, which is directly connected with the economy. Sometimes, the economy does not favor the profession we have chosen. We either lose our job, or wait for the market to improve. Instead of expecting something to happen, the best thing will be to find a field that has better prospects, and one that is safe against any kind of disturbances in the market or economy. Medical sector is the field that has been and will keep growing for many years to come. Therefore, getting education that will allow you to step in this field is an intelligent decision.
The process of becoming a certified nursing assistant is not hard or lengthy. Enroll and complete the state-approved CNA training program. To find where to enroll, visit the Montana Nursing Aide Registry website. Consider the distance, fees, length, and training facility before taking the admission. When the course is over, pass the competency exam as early as possible to get yourself registered with the Registry.
CNA training program in Montana
CNA training program in Montana is not expensive and overlong. You can find courses costing as low as $500 and as high as $1000. Many programs get over within a month. It includes classroom instruction and on-field work experience. In Montana, you can even start working as a nursing aide in any long-term care facility after enrolling for the CNA course. However, you need to submit your certification within four months to the employers to continue working.
Community and technical colleges are offering CNA course in Montana. Most long-term care facilities encourage students to become certified by sponsoring the training program. For that, students have to work with them for a specified time period. This means, in Montana, you can earn skills and job both together. If you have a job or a family and need a chance to join the nursing industry, you can enroll for the online training program.
List of institute which might offer you low cost or free CNA training in Montana.
CNA certification requirements in Montana
To become a certified nursing assistant in Montana, you need to complete CNA training. It should not be less than 75 hours. In additions, the course must include classroom instruction as well as practical training in an actual healthcare facility. The contents of the course for the classroom training should include medical terminology, body mechanism, nutrition, communication, administration and interpersonal skills, science, etc.
The college or institute should provide practical experience in a long-term care facility. You need to learn taking vitals, administering medications, performing CPR, changing linens, keeping track of medical history and treatment progress, using medical tools and equipments, etc.
You need to pass the written and practical test after completing the training. The written test consists of multiple-choice questions. You are given two hours to finish the question paper. To pass the practical test, successful demonstration of any five nursing skills is needed. The state nursing registry issues the certification after passing the exam.
Taking Montana CNA classes is an intelligent decision if you want to secure your life as well as provide care to people suffering from depression, frustration, injury and other diseases. Montana state offers affordable CNA training you can finish in four to six weeks.
Additional Resources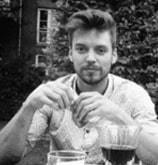 James Markham is a Blogger from Ohio USA. He is also a medical student of MBBS 2nd prof at Northeast Ohio Medical University. Read more about him