Columbia CNA classes are available through community colleges and other private institutes. CNAs (Certified Nursing Assistants) are also called as Nursing Aides in some states. They are the nursing professionals who are trained and certified by the respective State Nursing Board. Registered nurses or Licensed Practical nurses monitor their nursing skills. When they start their work, they receive instructions for not taking the work lightly or use their own judgment for anything that may disturb the treatment process or throws patients' lives at risk.
The nursing aides do many activities wherever they work. Patients' care tops the list of work among them. Having knowledge of what you are expected to do in the job is crucial, and necessary to take a decision in following the profession. In reality, the nursing is the profession you must have an inclination right from your school days. People who have feelings for others and can sympathize with what they are going through can do the job well. The course will only teach you how to do the job, but empathy is something that must be engraved deep inside you. If you have the slightest of desire to help unwell and old, then you need to join CNA classes in Columbia.
Approved CNA Classes in District of Columbia
Name of School
Address
Phone No
Fax No
Official Website
Allied Health DC Institute of Allied Health and Technology
2010 Rhode Island Avenue, NE 2nd  Floor, Washington DC 20018
(202) 526-3535
(202) 526-3939
http://www.dcinstituteofalliedhealth.com
Carlos Rosario International Public Charter
School
1100 Harvard Street, NW
Washington, DC 20009
(202) 797-4700
–
http://www.carlosrosario.org
Home Care Partners, Inc.
1234 Massachusetts Avenue NW,
Suite C-1002
Washington, DC 20005
(202) 638-2382
–
http://www.homecarepartners.org
Opportunities Industrialization Center of
Washington DC (OIC DC)
3016 Martin Luther King, Jr. Avenue, SE Washington, DC – 20032
(202) 373-0330
–
http://www.oicdc.org
Total Healthcare Innovations
1805 Montana Avenue N.E,
Washington D.C.  20002
(202) 747-3451
(202) 747-3481
http://www.thcii.com
The Program Institute of Washington D.C.
1801 10th  Street, NW,
Washington DC 20001-5001
(202) 797-9099
(202) 797-7791
http://traindc.com
University of the District of Columbia-Community College
801 North Capitol Street NE,
Washington DC 20002
(202) 274-5800
–
http://www.cc.udc.edu
Capital Health Institute
7826 Eastern Avenue, NW 515
Washington DC, 20012
(202) 722- 8830
(202) 722- 8831
http://capitalhealthinstitute.com
University of the District of Columbia
4200 Connecticut Avenue NW, Washington DC 20008
(202) 274-5000
–
http://www.udc.edu
VMT Education Center
401 New York Avenue NE – Washington DC 20002
(202) 282-3010
–
http://www.vmtnursing.com
How to Become a CNA in Columbia?
Joining and completing a CNA course is the first step in becoming a CNA in all the U.S. states. The best part of being certified is that you can work in any state as a nursing aide. You just need to complete few formalities to transfer the certification to the state you wish to purse the nursing profession. The nursing profession is considered as the safest and secured despite the economic crisis countries all over the globe are experiencing.
CNAs in Columbia can apply for the national certification exam. The exam and the CNA training program are conducted under the tutelage of National Nurse Aide Assessment Program (NNAAP). Candidates are registered with Columbia Nurse Aide Registry after achieving success in the exam. The responsibility to design the exam and check the test score is given to a national testing agency, PearsonVue. However, the Nurse Aide Competency Evaluation Service decides the venue and exam schedule.
You have to fill an exam application form. The title of the form will be "Application for Registration by Competency Exam." This is for those candidates who are appearing for the exam first time. For second attempt, transfer, or renewal, you must follow the guidelines of the Nursing Aide Registry by speaking with an official person.
Written and practical tests are the format of the exam. The written test consists of minimum 70 multiple-choice questions. The allotted time to finish the test is two hours. Thereafter, you have to take the practical test by demonstrating nursing skills in front of the instructors. Within 25 minutes, you have to show all the five skills you may be asked to demonstrate. To pass the test, you should at least complete four of those asked skills in the given time. You will receive the certification in few weeks after passing the exam.
CNA training program in Columbia
CNA training program in Columbia is conducted by community colleges, public and private educational institutions, vocational schools, and secondary schools. Just ensure that the District of Columbia Health Regulation and Licensing Admissions approve the training program. The training is conducted for 120 hours over a period of six weeks. It is divided like this – 45 hours in classroom, 30 hours in the lab, and 45 hours in any nursing home for hands-on experience.
The Columbia CNA training program will cost you $700 inclusive of tuition, study materials, insurance, uniform, admission fee, and background check. You will have to pay an additional $80 or $100 for the exam fee. You can also search for online and free CNA training programs in Columbia. Take help of the Nurse Aide Registry in case you are not in a position to afford the training cost. Better if you can find out healthcare setting that can sponsor you. But then, you will have to sign a contract and work for the agreed period with them.
The training program will teach you the basic nursing skills, anatomy, chemistry, biology, nutrition, safety procedures, controlling infection, providing personal and hygienic care to patients, etc.
CNA certification requirements in Columbia
The first requirement towards the CNA certification is the age limit. In Columbia, like other states, the candidates looking to be certified have to be 18 years old. You need not have to hold a high-school diploma or GED in Columbia at the time of admission.
The steps after the course are the same throughout the U.S. states. You have to apply for the exam and submit a proof that you have completed the state-approved training program. With the application, you are required to submit your information for verification purpose. The board also needs your fingerprints to check if you have any criminal background or not.
If you are trying to achieve the certification in Columbia, you are on a way heading towards the right direction in making your life secured. The predictions from the U.S. Labor Bureau and the annual salary earned by nursing aides in Columbia holds a great future for people longing for the CNA certification.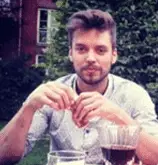 James Markham is a 24-year-old Blogger from Ohio USA. He is also a medical student of MBBS 2nd prof at Northeast Ohio Medical University. Read more about him