Hospice is one of the finest places for the growth of nursing assistants; are you aware of it?
Do you know how beneficial will it be for you to work in such a facility?
Very few people are aware of hospice care. It is a better option for a nursing assistant, as they mostly lookout for the entry-level employees. It provides complete care for terminally ill patients. It ensures comfort and peace to the dying client. It also provides support to the family members to deal with the happenings.
It is very affordable. Since they exist from a long time, they provide care with modern medicine along with providing support to the patients and their family members. Most of the people, especially the old ones die due to cancer or heart attack in the hospice. The main aim is to take care of the needs and happiness of the patient and family members.
Hospice care consists of a team of members, who are dedicated towards working for dying patients. Nursing assistants play a pivotal role in the team, as they require spending time with patients and family members. Finding such a facility is not difficult. There are several independent hospice facilities. Most of the hospitals also provide such facility, where they allocate a floor or section for such patients and special care is provided. Even nursing homes offer this facility. When you advance towards receiving this care, the medical staff studies the patient's health, current scenario, and life expectancy. Nursing assistants make patient and family members aware about the culture and services of their hospice facility. They do not possess any criteria. People who are normally in the last six months of their lives receive the care. This is not necessary; even a child or a senior citizen suffering from a terminal illness like AIDS, respiratory disease, heart disease, etc., receives such care.
Nursing assistants in it ensure care of patients till they attain a better stage or till the end. Most of the people come out feeling better after completing a program. Some of the clients even live longer than the expectations. If you are not happy and comfortable living in such a facility, you possess the right to be discharged from that facility. Several insurance companies also provide insurance.
Why are we emphasizing more on the hospice? There are several reasons for it. In such a facility, service is available 24/7 with taking care of even the minutest need of the patient. Palliative care and not curing is the motive. They emphasize more on reducing pain. The trained team of nursing assistants is equipped enough to connect to the patient's emotions and pain and reduce them. Even if the patient expires, team provides bereavement care to his/her family members till one year. Clients in such facility possess the freedom to go out and enjoy the environment or perform activities of their interest (keeping in mind their ability).
Thus with so much demand for nursing assistants and overall scope, working in such a facility is a good career alternative for a nursing assistant. For this, you do not need any specific training. All you need is completing a state-approved nurse aide program and passing state competency evaluation exam. After this, you can apply for job. You need to complete a program and possess at least 2000 hours of work experience to take an exam that will certify you through National Board for Certification of Palliative and Hospice Nursing.
After you pass this exam and once they verify your details, you will receive a certificate. This will definitely help you in finding work in the hospice or facility providing such services of your choice. Thus if your interest lies in becoming a hospice nursing assistant, you must lead towards it.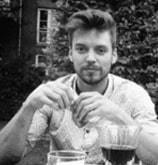 James Markham is a Blogger from Ohio USA. He is also a medical student of MBBS 2nd prof at Northeast Ohio Medical University. Read more about him