A nurse practitioner (NP) or registered nurse (RN) who has had an additional education and special training in the area such as family practice or pediatrics. They are often referred as advanced practice nurses (APNs). They possess a master's degree in nursing (MS or MSN) and the board certification in their specialty field. They are simply the registered nurses who have acquired the expert knowledge, gained complex decision-making skills and developed clinical competencies for the sake of expanded practice. Licensed as NP and RN need to follow the rules and regulations set by the Nurse Practice Act of the state in which they work. They are also assisted by CNAs in completing their tasks. If accredited through the national board exam, the NP will have an additional credential. In short, NP is someone who holds a graduate degree in advanced nursing practice.
Job Responsibilities of Nurse Practitioners
Certified nurse practitioners perform a wide spectrum of tasks within their work area.
Taking the patient's history
Conducting a physical exam
Ordering laboratory tests and procedure
Diagnosing, treating, and managing diseases; interpreting diagnostic studies
Providing prescriptions and coordinating referrals
Prescribing rehabilitation treatments
Promoting healthy activities together with the patient
Performing certain specialized procedures, such as a lumbar puncture or a bone marrow biopsy
Diagnosing, treating, evaluating and managing acute and chronic illness and disease
Providing with prenatal care and family planning services
Providing with primary and specialty care services, health-maintenance care for adults, including annual physicals
Providing with acute and critical health care to the patients
Assisting in minor surgeries and procedures; with additional training or under physician supervision
Providing with child care involving screening and immunization
Counseling and educating patients about health behaviors, self-care skills, and treatment options
Providing training to the certified nursing assistant (CNA)
These are able to work in a variety of medical and health care settings such as cardiology, emergency, family practice, geriatrics, neonatology, nephrology, oncology, pediatrics, primary care, school health, women's health, etc. Most of them work in clinics together with doctors as a joint health care team; while others work without doctors' supervision. Their scope of individual or supervised practice and the authority depends on the state laws. These practitioners are regulated at two different levels. They are licensed through a process at the state level under a set of state laws. They are certified through national organizations, with a continued professional practice standards across all the states.
Certification of Nurse Practitioners
National certification is rendered through various nursing organizations such as the American Nurses' Association, Pediatric Nursing Certification Board, etc. Most of these organizations demand that the prospective candidates must have completed an approved master's-level program for nurse practitioners before taking the certification exam. The exams tend to be offered in specified specialty areas which are acute care, adult nursing, family nursing, geriatrics, pediatrics, school nursing and women's health care centers.
The certification has a limited time validity period after which the candidates need to get re-certified. They have to submit the proof of continuing education for the same. Only certified NPs hold an authority to use a "C" either in front of or behind their credentials e.g. FNP-C. This indicates an advanced practice nurse; a broader category involving clinical nurse specialists, certified nurse midwives, and nurse anesthetists.
Nurse Practitioner Licensure
The laws on the licensure vary greatly from state to state. However, most of the states make it mandatory to possess the licensure for working as a NP at any professional medical or health care setting. In some states, the practice of the NP is an independent one. Certain states also mandate that the nurse practitioners must work with an MD for recognized practice and getting licensed.
Scope for Nurse Practitioners
Because the profession of nursing practitioners is state-regulated, the health care provided by them varies widely. The extent of the collaborative agreement with the doctors and the role, duties, responsibilities, medical treatments, pharmacological prescriptions, etc. tend afford a NP to perform the job duties at their best and prescribe the medication.
The International Council of Nurses (ICN) highlights the salient characteristics of advanced practice nursing.
Integrated research, education, practice and management
High degree of professional autonomy and independent practice
Case Management/personal case load
Advanced health assessment skills, decision-making skills and diagnostic reasoning skills
Recognition of advanced clinical competencies
Provision of consultant services to other health care service providers
Plans, implements and evaluation programs
Recognized first point of contact for the patients and other clients
Scope for Nurse Practitioners
This job profile is very wide globally. They are educated under such a model which is designed to provide the holistic and preventive health care. There is high demand to provide high-quality health care services similar to those of a physician in primary care and to diagnose as well as treat a wide range of health care issues. Thus if you are looking forward to become a certified nurse practitioner and pursue a long-term career in the same, then you definitely have a wide scope across the country and even globally.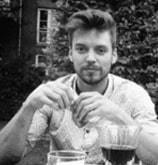 James Markham is a Blogger from Ohio USA. He is also a medical student of MBBS 2nd prof at Northeast Ohio Medical University. Read more about him