The word 'midwife' is being used since long for a woman who is there with a woman when she gives birth to a baby. Traditional midwives are the old ladies with a lot of experiences about how to deal with a situation at the time of delivery. However, this title today has a lot of demand, as they are highly educated and qualified nursing professionals such as certified nursing assistants (CNAs) who work under supervision of physicians.
A nurse midwife is the one who is an advanced practice registered nurse trained especially in obstetrics. Nurse midwives have to practice under complete supervision of the obstetricians in various hospitals, nursing homes, health maintenance organizations, public health care centers, family planning centers, etc.
They are the individuals with special expertise in supporting women in maintaining healthy pregnancy, birth, providing expert individualized care, education and counseling. They also tend to support the women, newborns and their families throughout the entire cycle of childbearing. They serve for unique physical, social and psychological needs of the women.
Educational Requirements for a Nurse Midwife
Requirements by facilities offering midwife courses vary state by state, but most of them usually require the candidates with bachelor's degree in nursing. One must have taken high school education with tough subjects such as science, math and English. All the desired pre-requisites for becoming a baccalaureate registered nurse must be fulfilled by the candidate. This enables the candidates to apply for and obtain the graduate level degree or master's degree or certification for the additional training for nurse midwives. They must
pass the written exam
taken by the American College of Nurse Midwives, Washington.
Job Profile of Nurse Midwives
Certified nurse midwives (CNMs) offer an entire range of primary health care services to all women in US and the services include regular gynecological checkups, family planning services, preconception care, prenatal care and postpartum care services and finally delivering babies. They assist the doctors in birth operations, but can also practice at birth centers and private homes. Those who are typically for attending home births are called as direct-entry midwives. Some of the direct-entry midwives get certified from the ACNM and then are known as certified midwives (CMs). However, they are not nurses even though they receive training as same as CNMs do.
Work of any typical CNM follows a procedure–
Take a comprehensive medical history
Solve all the queries
Perform physical examination
Laboratory screenings
Arrange a prenatal test
Refer a doctor if there is any issue that needs special care
All the nurse midwives are mandatory to hold a registered nurse license to be able to practice as the CNMs all over the country. Possessing an active license makes them eligible to prescribe some medication, recommend a treatment, medical devices and also certain other remedies like therapeutic and diagnostic measures. Working in any specialized field depends upon the state in which they are practicing. This is because some states allow them to offer health care services right from puberty through the menopause, care for their newborn babies, antepartum, intrapartum and postpartum along with the non-surgical gynecological care. On the other hand, some states allow them to provide with health care and advises in areas of sexually transmitted diseases and reproductive health. CNMs can also work individually as their own practice or under a professional practitioner's assistance. They are assisted by CNAs in performing their duties.

The model for a nurse midwife believes in the fact that 'pregnancy and birth are natural processes' and thus, it involve certain aspects –
Providing the mother with individualized counseling, education and prenatal care
Monitoring physical, psychological and social well being of the mother from start to end of the childbearing cycle
Determining and referring the women who need any obstetrician attention
Providing constant assistance during labor and delivery
If you wish to pursue career in the field of nursing as a midwife, then you must first contact midwife schools and midwifery courses to get all the required information about the midwife training programs. Such training would take you to a bright career of a midwife.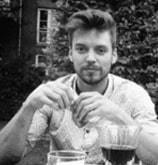 James Markham is a Blogger from Ohio USA. He is also a medical student of MBBS 2nd prof at Northeast Ohio Medical University. Read more about him