Given the diverse nature of a home health aide job, lots of names have been given to this single designation. Each state calls them differently as direct-care workers, residential assistant (RA), home caregiver, certified nursing assistant (CNA), and patient care technical. What remains the same is their selfless and compassionate attitude towards patients critically ill, elderly and disabled. The services and care they provide even helps the adults who have met with accidents or unlucky incidences. They are mostly reliable when there is a need of a personal care to any member of the family, and when the family has to continue with the job to manage the expenses.
Home health aide training makes candidates perfect in providing care to individuals at a home, or in a residential care facility. The services or care also depends on the area of specialization they have done during the training. They can either specialize in taking care of elderly patients, adults with physical and mental disabilities, terminally ill, children who have grown-up physically but not mentally.
Home health aide training is provided by many educational centers and healthcare settings. Candidates who are dreaming about getting into this healthcare profession need not have to obtain their high school diploma. Medical background is also not needed for the training. However, it is better to consult the National Association for Homecare and Hospice (NAHC) to learn the training requirements. The only difference in doing the training with outside and within a healthcare setting is the course cost and its duration. While the training centers would provide you lecture, workshops, and presentations, healthcare setting would manage your training in-house. The latter one is more affordable and reliable since they will take care of your expenses and offer you a job at the same time. However, you need to show them that you can handle all responsibilities with dexterity and adroitness by taking a competency evaluation test.
The NHAC can provide you more details about training programs, and the related-law. The NHAC will also oblige you if you request them voluntary certification. However, depending on your state, you may also need to complete CNA training and pass the certification exam.
Home health aide training includes training on varied subjects related to healthcare. You will learn to take care of elderly people, helping patients suffering from HIV/Aids, introduction to body mechanism, importance of nutrition, providing physical therapy, patient communication, patient mobility, phlebotomy, use of medical and laboratory equipments, recording and understanding vital signs, respiratory therapy training, etc.
You can take training through community colleges and vocational schools. There are no set limitations about the duties performed by home health aides. You should expect to get training in doing other jobs such as cleaning, laundry, and preparing meals. Since home health aides mostly work in a single home where the family is mostly out for their jobs, you should be ready to take care of the patient without disturbing them.
The duties of home health aide in a patient's home or in a residential care facility will be to check temperature, respiration rates and pulse. You will have to take care of critically ill patients and those having problems with mobility. When caring for such patients, you will have to act like a family member. They need assistance while bathing, changing dress, brushing teeth and hair, eating food, moving from bed to wheelchairs and sitting them on an ambulance or a vehicle to transport them to the treatment center.
Home health aides also have to assist patients in performing exercises as prescribed. Taking care of their recreational and emotional needs is also included in the duties. Some patients will ask you to read them news, or write a letter or send an email to their distant relatives or friends. You will have to oblige them with their request.
When you are taking the home health aide job, you should be ready to do all sorts of boring work. This may include cleaning household utensil, laundry, and doing grocery shopping. Your employer will pay for the extra work if you are doing it on their behalf. If you are working as an independent caregiver, then the family of the patient will pay the charges.
Employment opportunity for home health aides is high and expected to rise from 2008 to 2018. Not only residential care facilities, but also independent family needs assistance of home health aide to take care of their near and dear ones while they are on their jobs. If job stability is what you are looking for, then you should take home health aide training and secure your life.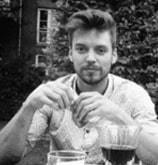 James Markham is a Blogger from Ohio USA. He is also a medical student of MBBS 2nd prof at Northeast Ohio Medical University. Read more about him