The obstetrics nurses (OB nurses) are those who serve for women during their pregnancy and childbirth. They are popularly known as perinatal nurses and play a crucial role in case of continued growth of civilization. Nursing professionals in the field of obstetrics are the nursing experts who work for the patients who attempting to conceive a child, are currently pregnant, or are recently delivered. They help provide prenatal care and testing, care of patients suffering from pregnancy complications, care during labor and delivery, and post delivery care of patients.
They work closely with the physicians, obstetrician, nurse midwives, and certified nursing assistants (CNAs) and nurse practitioners. They also supervise over patient care technicians or nursing assistants and surgical technologists too.
Obstetrical nurses are able to work in a variety of environments such as medical offices, prenatal clinics, labor & delivery units, antepartum units, postpartum units, operation theaters and also in clinical research facilities. If you are looking forward to work with and for the pregnant women and their newborns post delivery, then this arena of obstetrics nursing is the right one for you to try for.
Job Responsibilities of Obstetrics Nurse
Obstetrics nurses are responsible for assisting doctors in the entire care of pregnant women and in the delivery of babies. They have to work in the labor and delivery departments in hospitals, nursing homes, health clinics or doctors' offices. They
practice nursing
as part of a team of caregivers. They need to possess good listening abilities in order to take directions well. Ability to handle critical situations, tension and detailing of every situation are the desired qualities for becoming an OB nurse.
Like all other health care professionals such as CNAs, LPN, etc, a good interpersonal skills and communication ability matter a lot for successful OB nurses. Some of the job duties of obstetrics nurses are delivery room preparation, patients prepping, instrument and equipment sterilization and prepping, providing with immediate care to newborns, etc.
OB nurses come across various exciting experiences, as all the pregnancies do not turn out be perfect ones. Sometimes, there is a critical condition that demands vital attention and action by the OB nurses. Counseling pregnant women about all the health issues and how to be attentive about own problems; and ensuring that the respective patients have understood how to take care during pregnancy as well as after delivering the baby are also the part of responsibilities of obstetrics nurses.
Educating the women about their pregnancy stages and what must be expected at which stage is a vital task of obstetrics nursing professional. Probable signs of complications and potential complications after that must be told to the women so that they would be able to deal with the situation or see a doctor immediately. Recommending a diet plan for prevention of the complications is also an important duty of OB nurses. Many of them develop a special diet chart manager for each of the patients for whom they serve.
All these tasks require a strong desire to work for the pregnant women and their newborns, compassion and dedication towards work. If these qualities are present already, then a special training for becoming OB nurse indeed prepares one to work successfully as an obstetrics nursing professional.
Obstetrical nurses offer postoperative care services on a surgical unit, stress test evaluations, cardiac monitoring, vascular monitoring, and health assessments of the pregnant women. They must possess talent and skills that involve electronic monitoring of fatal condition, general medication, non-stress tests, etc., and management by a constant intravenous drip. Providing with emotional support to new mothers and fathers of babies is one of the primary tasks of OB nurses immediately after the birth of babies. When a woman is in labor, she is first attended by an obstetrics nurse who administers pain medication or else refers other ways to manage the labor pains.
During this time, the nurse also monitors the labor progress and calls the physician for that is the time for the birth. For most child labor without any complications, the physician does not come into picture until it is time to deliver the baby. At this point of time, the nurse hands over the responsibilities regarding delivery to the physician, but stays there to assist.
Educational Requirements for Obstetrics Nurse
Being a registered nurse (RN) is the criteria for becoming an obstetrics nurse. How to get the registered nurses title is solely upon the candidate. Some chose to take education and registration through completing a 4 year bachelor's degree in nursing education (BSN); while others choose to take an associate degree of 2 years first and then continuing further education from online facilities. Either ways selected, one has to have a
special training
in obstetrics and obtain obstetrics specialization certificate. This certification then enables one to continue nursing practice in an obstetrics department. NCLEX exam determines whether the respective candidate would obtain the registered nurse position or not.
Criteria for Obtaining Obstetrics Nurse Certification
The National Certification Corporation (NCC) offers the inpatient obstetrics nurse certificate to the potential candidates; provided that –
The candidate must have a RN license (current and active)
The candidate must have worked in an obstetrics department for 24 months (minimum of 2000 hours)
Working in research, administration or patient care or even an educational experience submitted would be considered as the professional working experience
In some states, obstetrics nurses are those who provide care for female patients right from the stage of puberty to their menopause. They are also responsible to teach women, and teenage girls, about all the physical and sexual health care aspects along with treatments from birth control to mammograms. In short, OB nurses get to work with and for the new life.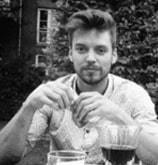 James Markham is a Blogger from Ohio USA. He is also a medical student of MBBS 2nd prof at Northeast Ohio Medical University. Read more about him