CRNA is an abbreviation for certified registered nurse anesthetist. In the United States, nurses who are qualified in administering and monitoring patients' conditions under anesthesia are referred as nurse anesthetists. To work as a nurse anesthetist, one has to take an advanced certification course in anesthesia. Anesthesia is a drug or gas that is administered to patients before medical operation to kill the pain. It is necessary that anesthesia be administered y an experienced and skilled anesthesiologist considering the possibility of death due to excess or deficiency of the anesthesia at the time of a surgery.
CRNA jobs offer the best salary in the nursing categories. They also require the assistance of certified nursing aides (CNAs). Since thousands of operations and surgeries are done daily in hospitals and other medical treatment centers, career opportunities are great for qualified and trained nurses in anesthesiology. If you are a science student and have a penchant for nursing career, you can start your career by obtaining a registered nurse license. In addition, you should also have few years of work experience in an operation theater in hospitals or other medical facilities where surgeries are performed. Moreover, you must update and validate your RN license as expected by your state.
CRNA Education
There are several nurse anesthetist programs in the United States. Being one of the most deserved and a skilled field in nursing, picking up the best program is very necessary for your medical career. Find out for how many years the school is offering the education, the number of graduates so far, their tie-ups with reputed healthcare institutions. Whether they provide any job placement or not is important as well. In short, a research on the school you have finalized to enroll in is very urgent to save your time and money.
Either you can enroll in a Master's in Nursing or Nurse Anesthesia program, or you can choose Master of Nursing Anesthesiology. Both these programs are similar to each other. It is necessary that you get an admission in an accredited program. And finding one such programs out of 112 throughout the United States is something that can be achieved easily. Training involves imparting knowledge on physiology, chemistry, pharmacology, and other subjects. Anesthesia techniques and technology is also included in the clinical practice training. Students can easily pass the certification exam once they graduate from the course. Since you will be responsible for administering anesthesia to patients, you will learn guidelines involved in the job. Any of these training programs will allow you to take your nursing career to a level where you will fetch the highest salary.
Job Responsibilities of CRNA
CRNAs have to be with the patient right from the starting until the end of the surgery. They have to watch closely every moment of the patient and take necessary step depending upon the condition. Main responsibility of nurse anesthetists is to make the surgery pain-free and safe. Many operative cases in the United States are handled by CRNAs. It is their duties to prepare patients for surgery. They administer anesthesia, monitors patient's conditions during surgery, adjust the level or dosage of anesthesia, and help patients from getting out and recovering from the effects of anesthesia.
Where can a CRNA Work?
CRNAs are needed in hospitals, delivery rooms, private clinics, dental clinics, and any healthcare facilities where surgeries cases are handled. In addition, they can work in armed forces so that whenever there is an emergency where a country has to deploy its soldiers for peace or to end a mutiny, they can help injured solders along with surgeons. They work as a team with surgeons and help to minimize the complications during surgeries that may arise from patient's reactions.
CRNA Salary
CRNA salaries like other nursing professions are also affected by place of employment, employers, education and experience. However, the responsibilities they shoulder before, during and after surgery clearly reflects on their salary. They work in variety of setting in a surgical environment. They help in general, dental, orthopedic, and all types of surgeries. They even help in easing labor pain during delivery. They administer, maintain and help patients to recover from anesthesia. The annual salary of a CRNA is around $136,000 to $174,000, which is much higher than that of CNAs.
Job Opportunities
Surgeries are the part of treatment that becomes evident when patients are not responding to medications. In some cases, it is necessary to perform surgery just to save patient's life. Therefore, job opportunities are good for CRNAs. The salary they get is also great. Since anesthesiologists demand more salary, many hospitals employ CRNAs.
CRNAs have a promising career considering the necessity and the number of surgeries undertaken in the healthcare settings. If you want to be a nurse and earn the highest salary compare to all nursing jobs, you must become a certified registered nursing anesthetist.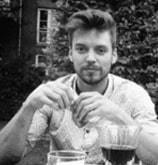 James Markham is a Blogger from Ohio USA. He is also a medical student of MBBS 2nd prof at Northeast Ohio Medical University. Read more about him